A nosebleed is also known as an epistaxis, which is identified by blood secreting through the nostrils. A nosebleed is often caused by facial trauma, acute irritation or an underlying health condition. But one cause of nosebleeds that is often overlooked is stress. Excessive amounts of stress that are not addressed can lead to physical manifestations. Nosebleeds are considered one of these physical manifestations.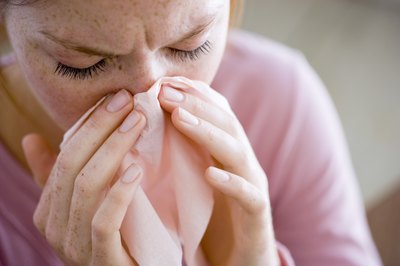 What is Stress?
The definition of stress varies depending on who is asked to describe the term. The causes of stress are just as diverse; everyone reacts to what they feel is stress in a different way. The European Agency for Health and Safety at Work explains that people identify stress as a demand that they feel unable to meet. Some people may find a demand to be so overwhelming that the end result is both psychological and physical. Just how much stress a person can handle before it begins to spill over from the psychological into the physical realm is completely individual.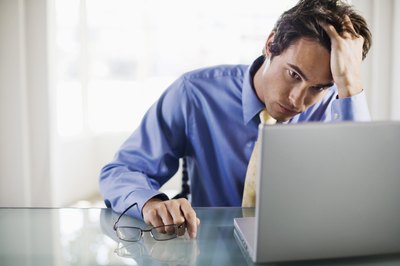 Bursting Blood Vessels
When the human body is under stress, blood circulation is increased. This increase also causes a rise in blood pressure that can put blood vessels at risk of breaking. According to Star Publications, the fragile blood vessels in the nose are susceptible to this increase in pressure and as a result burst under the pressure, causing a nosebleed to develop.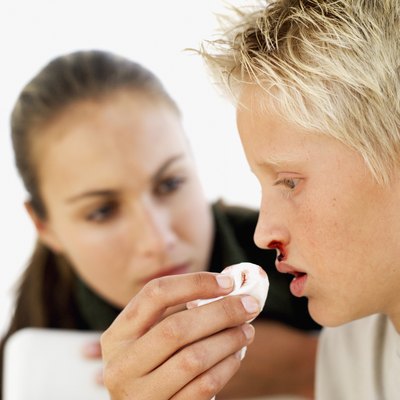 The Back of the Nose
The blood vessels in the back of the nose (posterior) are larger than those in the front. Despite their size, they are still extremely susceptible to rupture. Family Doctor.org explains that these larger blood vessels are the ones that are affected by a rise in blood pressure. When these blood vessels burst, the amount of blood loss that exudes from the nose can be significant and in some cases a health emergency.
Nosebleed Emergencies
Most nosebleeds are easy to control by applying pressure to both the right and left side of the bridge of the nose and leaning forward. Pressure can be applied using your thumb and index finger for several minutes. However, nosebleeds that begin in the back of the nose may be difficult to stop. According to the U.S. National Library of Medicine, it may be necessary to seek medical attention if the nosebleed does not dissipate after 20 minutes.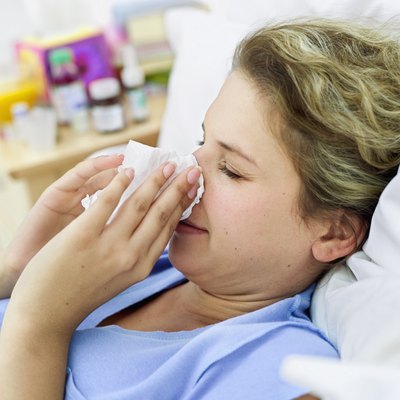 The Effects of Long-Term Stress
Long-term stress can cause a continued and unhealthy elevation in blood pressure. Eventually, the high blood pressure will begin to cause damage to arteries and blood vessels, resulting in a condition known as "atherosclerosis." The Department of Otolaryngology, University of Texas Medical Branch, reports that scarring of the arteries and blood vessels due to the atherosclerosis condition can lead to dangerous posterior nosebleeds.