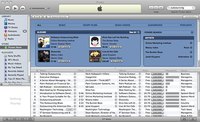 Managers use business capacity planning to determine if they can reasonably increase their operational output without straining their current resources. Capacity planning involves a company-wide review of all operations to determine where cost savings can be made to pay for new output. The primary resources for management review are company facilities, equipment and labor.
Facilities
Company facilities include the buildings and land owned by the business that contributes to the current output of goods and services. Managers must review these facilities to determine if new operations can be housed in these facilities and not limit the production of current goods. Expanding production on current goods and services will also generate a capacity planning review on company facilities. Age, layout, and location are some of the more important points to review under the facilities capacity planning.
Equipment
All companies use some type of equipment to operate their business and produce goods and services. Capacity planning requires company management to review the production capacity of current equipment and determine if it can handle increased production output. Secondary equipment, such as computers, forklifts or transportation equipment also needs to be reviewed for the potential strain of increased output. Management will determine how much longer current equipment will last and if any new equipment must be purchased for the increased output.
Labor
While labor is usually considered a variable cost to most companies, overpaying for new or short-term labor can greatly decrease profits from increased output. Companies must see if they are getting the maximum amount of productivity from current employees and determine how many new employees will be needed for increased production output. Some companies may use temporary labor in short-term operations, so capacity planning may need to create short- and long-term plans for the increased production labor.
Software System
An often overlooked part of capacity planning is the software system used by companies. As managers plan to increase operations, they must understand the capabilities and limits of the company's software system during the capacity planning process. Replacing or modifying the software system can create a huge upfront expense for companies, creating the need for higher future revenue streams from increased operations. Additionally, the expense of running new network lines into new facilities must also be considered by management.
Sales Forecasting
Sales forecasting is an essential part of capacity planning. Increases in facilities and equipment will lead to higher fixed costs for companies to apply to currently produced goods and services. Companies will take several indicators from the economic marketplace to ensure they have accurately determined the current demand for goods and services. Companies may also increase their operations slowly to ensure they do not incur too much cost early on with no expected profits to pay for the new operations.