Concrete workers--also known as cement masons--mix, spread, compact, finish and cure concrete for buildings, bridges, tunnels and roads using hand tools, troweling machinery and other power tools. Concrete is the foundation of everything from home patios to miles of freeways, and it is the concrete workers' duties to ensure the safe and proper installation of a foundation.
(RGtimeline/iStock/Getty Images)
Concrete workers mix gravel, sand, water and cement to make concrete. They then work to move the concrete into position by using a concrete pump. Then the concrete is poured in to some type of formwork, such as temporary steel or wooden mold. Once the concrete is in a mold it must be spread and leveled, and it is then compacted using machinery. The concrete worker must then operate paving and troweling machines that will polish the surface of the concrete. Sometimes different jobs will require that the worker create various surface textures by using hand tools to shape and create designs. They may also need to mix and apply pigments where color is required. It is important for the worker to monitor how the elements, such as heat or cold air affecting the curing of the concrete, so that they may take preventative measures to prevent defects.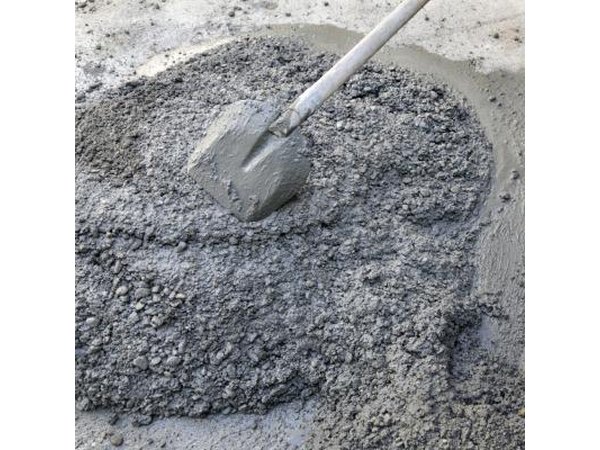 simazoran/iStock/Getty Images
A majority of cement workers learn through on-the-job training as helpers or through apprenticeship programs. Others learn skills by attending trade or technical vocation schools. Many employers prefer employees to at least have completed high school, have a driver's license and be in good physical condition. The ability to work efficiently is essential since working with concrete requires completing certain tasks before the concrete sets. Advancement is possible with additional training and some concrete workers go on to be business owners.
Stockbyte/Stockbyte/Getty Images
Job prospects in the construction field are almost always expected to grow. Due to the housing market slump in 2008, the job market did slow but more prospects are now growing and expected to remain good. A significant amount of retirements are expected over the course of 2006 an 2016 which also increases job openings. According to the Bureau of Labor and Statistics, the use of concrete is likely to increase in construction, particularly in hurricane-prone areas like Florida.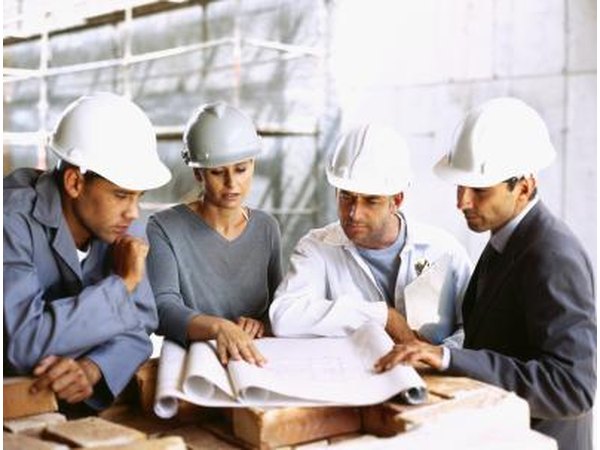 Stockbyte/Stockbyte/Getty Images
Concrete workers usually work outdoors at constructions sites although concrete mixing is sometimes done at another factory or site. Construction sites are often dirty and noisy, and dependent upon the job, workers may be required to work at heights or in underground tunnels.
Jupiterimages/Pixland/Getty Images
According to the Bureau of Labor and Statistics in May of 2006, the median hourly wages for concrete workers was $15.70. Top 10 percent earnings were above $27.22 while the lower 10 percent wages were under $9.31. Poor weather conditions and slows in construction activity can limit work and pay availability. However, concrete workers often earn overtime for work due to the time sensitive nature of the job.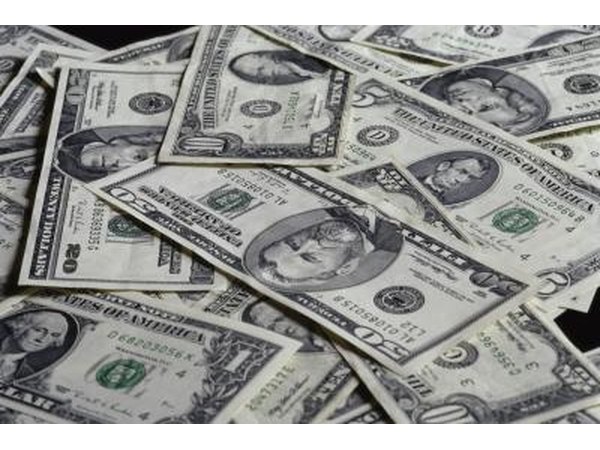 Purestock/Purestock/Getty Images
Promoted By Zergnet