One of the most common outpatient surgeries is a laparoscopic cholecystectomy, or the removal of the gallbladder through the abdomen. Several small slits are created near the belly button for a camera and others in the upper right abdomen for surgical tools. Problems with this method are less severe compared with open gallbladder surgery.
Warning Signs
Warning signs of gallbladder problems are subtle and often misunderstood. A gallbladder may contain stones for years without any symptoms. You may find out your have gallstones when you have an ultrasound for some other reason.
Gallstones are created over time when cholesterol mixes with calcium and bile. A gallstone can block your bile duct and cause pain and indigestion. The pain can make you think you are having a heart attack. Your pain from a gallstone or deterioration can be felt in your upper right quadrant, your chest or your back. You should consult your doctor immediately if you feel chest or back pain.
Considerations
You feel terrible. You have sharp pains in your upper abdomen, pain in your shoulder blades, and indigestion. Your doctor has diagnosed you with acute cholecystitis, an inflamed gallbladder caused by stones blocking your bile duct. Your doctor sends you to a surgeon and the surgeon prescribes surgery for removal of the gallbladder. Do you set up the surgery or wait it out? Do you try homeopathic remedies? There are many people ready to give you opinions and many online "solutions." Carefully weigh your doctor's recommendation and get a second opinion. Get all the facts and know your medical history and special circumstances before you decide on surgery or something else.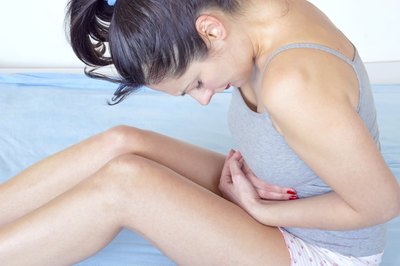 Laparoscopic Surgery
There are two surgeries for gallbladder removal. Doctors usually consider laparoscopic surgery first and only resort to open surgery if there are complications.
Laparoscopic surgery has its own problems. Carbon dioxide is introduced into your abdomen. The gas that remains causes pain and bloating during your recovery. The many small incisions, though less invasive than open surgery, may cause wound infections. Incidents of nicking internal organs are more common than in open surgery. Anesthesia complications are always possible..
Open Surgery
In two out of 10 laparoscopic surgeries, doctors will switch to open surgery. This procedure requires a larger incision and more postoperative problems. The shift to a more complicated surgery is made because of inflammation, injury, scar tissue or bleeding. Sometimes it's chosen due to other health complications with the patient.
Problems with this surgery include general anesthesia risks, longer hospital stays, infection, respiratory problems and blood clots.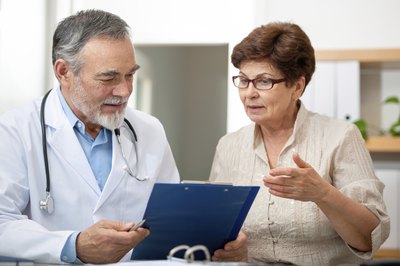 Dietary Issues
Without a gallbladder, your bile will continually drip into your small intestine and can cause acid reflux, constipation or diarrhea, nausea and/or vomiting and stomach pain.
These symptoms can be relieved by removing high-fat foods from your diet. Deep-fried foods cause bile to be dumped into your intestine, which is problematic. Choose the kind of healthy lifestyle that's good for everyone to prevent problems after gallbladder surgery.