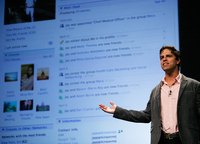 PALS certification can be important for anyone who works directly with children in the healthcare field. The PALS program was created as a joint effort between the American Heart Association (AHA) and the American Academy of Pediatrics (AAP) to assist professional health care providers in assessing and treating pediatric patients. The program was designed to help health care professionals streamline the treatment and care of pediatric patients to ensure providers have the special training required to deal with injuries in children and infants who require critical care.
What Is PALS?
PALS stands for pediatric advanced life support. The program was developed by the AHA in conjunction with the AAP to equip health care professionals with the essential skills to effectively recognize and react to critical injuries or conditions in children and infants. The PALS course is available online and as a two-day class in many hospitals.
What You Will Learn
Participation in the PALS program teaches emergency response to critical health conditions. Among other things, students in the PALS program learn child CPR, as well as proper defibrillator use. This class specifically tailors the information to efficiently and safely help children. CPR administration differs when performed on children because more compressions are used then when CPR is administered to adults. Medical staff who do not have specific experience working with young children and infants can benefit from this specialized training to learn the different skills that apply when working with younger patients.
How Do You Get Certified?
To be certified in PALS, individuals must complete the PALS course. This can be done online or by attending a two-day class that is offered at many medical schools and hospitals. Students participate in a number of standard scenarios and are graded on their ability to apply the course material to those situations. To pass and receive certification, they must demonstrate their facility with critical care procedures.
Certification Materials
Upon successfully finishing the PALS course, you will have your information processed and receive a certification card. This card verifies that you have completed the required amount of hours and have passed the written final exam. Completion grants the cardholder two years of certification. Certified individuals are eligible to recertify two years after the date the class initially ended by taking a refresher course and exam.
Who Should Get Certified
PALS certification is intended for professional health care employees. This includes nurses, pediatricians, physicians and many other occupations that involve administering health care to children. However, the course is open to anyone who wishes to enroll.