Society has used technology to assist in the mowing of lawns since the early 1800s. Unlike the hand mowers of yesteryear, most lawnmowers today use a gas or electric engine to rotate blades. Choosing between gas and electric really depends on your lawn care needs and personal preferences. Electric mowers are quieter and cleaner, but cannot power through tough lawns with the force of a gas engine.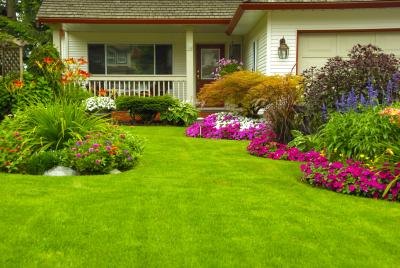 History of Lawnmowers
English engineer Edwin Budding invented the first lawnmower, a human-powered, push-handle model, during the early 19th century. Budding saw how blades cut the fringe of velvet in a textile mill and realized they could do the same to a lawn. The invention of the internal combustion engine during the late 1890s eventually led Colonel Edwin George to realize that an engine could automatically propel blades. George introduced the gas mower in 1919, but the Great Depression a few years later would slow sales until after World War II.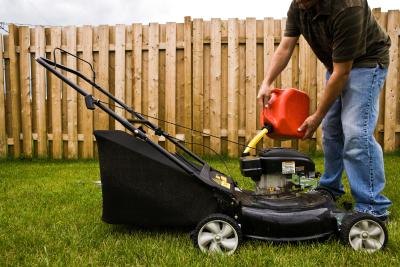 Pollution
Electronic mowers are better for the environment according to claims by LawnMowersWorld.com. Gas mowers emit a sizable amount of carbon emissions, despite the small size of the engine. Electric mowers, on the other hand, do not produce any emissions other than those used to produce the electricity. Gasoline mowers also run the risk of gas spills, which can damage the local environment.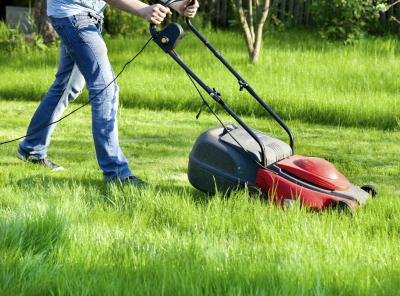 Power
Electric mowers do not provide as much torque and power as a gas mower, reports a review by Tibesti.com. Gas mowers work best for plots larger than one-third of an acre, while electric mowers offer advantage on smaller lawns. Also, electric mowers have trouble with thicker grass, while a gasoline powered blade can chop through any type of grass.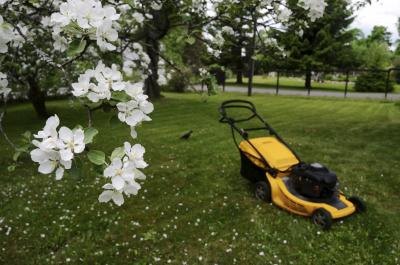 Intangibles
Electric mowers are much quieter than gas mowers, resulting in lower levels of "noise pollution." This could improve relations with neighbors who are trying to sleep or need quiet when you decide to mow the lawn. Electric mowers can also reduce the amount time one has to devote to fuel refills. Gasoline requires frequent trips to a gas station and storage space for fuel.
While electric mowers might reduce mower maintenance, it is easier to bag clippings from a gas mower. The greater power from a gas uses more force to blow clippings into the bag, reducing lawn mulch.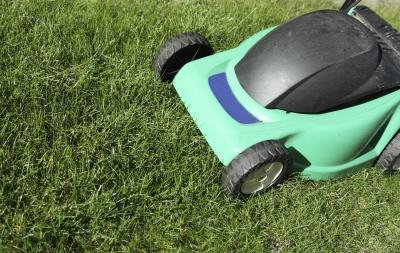 Fuel Costs
According to LawnMowersWorld, electric mowers cost far less to recharge than refills for their gasoline counterparts. An average homeowner who uses an electric mower can expect to spend $3 to $5 in electricity costs per year; gasoline mowers use about a gallon of gas per lawn, with gasoline usually running about $3 per gallon depending on the area. Electric mowers also do not require oil filters and tuneup costs.