Hyperthyroidism is a condition in which the thyroid gland over produces the thyroid hormone. The thyroid sits below the voice box and releases hormones that control metabolism. When the thyroid releases too many hormones, it can cause irregularities in weight, moods and pain in muscles and joints.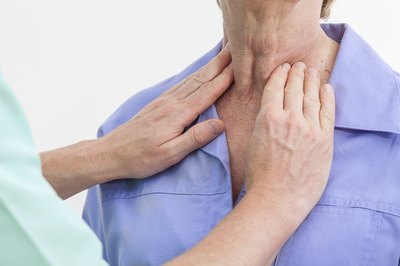 Causes
The most common cause for hyperthyroid joint pain is Graves disease. This disease is a type of autoimmune disorder that attacks healthy tissue in the thyroid gland. The attack does not destroy the gland, but instead produces an antibody that stimulates the gland into over producing the thyroid hormone.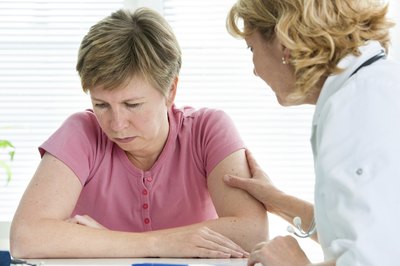 Risk Factors
Factors that may increase your risk of hyperthyroid joint pain include a family history of the disease, stress, pregnancy and smoking. Women are more inclined to develop hyperthyroidism and typically the disorder does not occur until after age 20.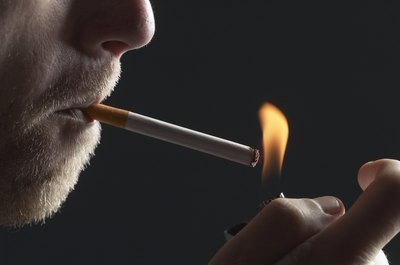 Symptoms
Symptoms of hyperthyroid joint pain will include weakness and stiffness in joints and muscles; burning pain in the wrist joint; burning and tingling pain in the arch of the foot that may extend to the toes; and difficulty grasping objects, climbing stairs and reaching arms over the head. Other symptoms of hyperthyroidism may include fatigue, anxiety, weight loss, brittle nails and hair, shortness of breath and slight tremor in hands.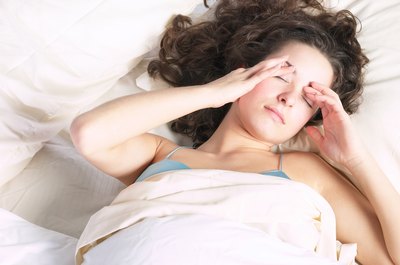 Diagnosis
Your doctor will perform a physical examination to check for enlargement of the thyroid gland and an increase in heart rate. Blood tests will measure thyroid hormone levels. The TSH, or thyroid stimulating hormone, will be low. A thyroid scan will reveal why the thyroid gland is overactive. Radioactive iodine is injected into vein and a special camera produces an image of the gland on a monitor as you lie on a table. The iodine is absorbed by your thyroid gland and if the gland has absorbed too much iodine, the cause may be Graves disease. When the iodine uptake is low, you may have thyroiditis.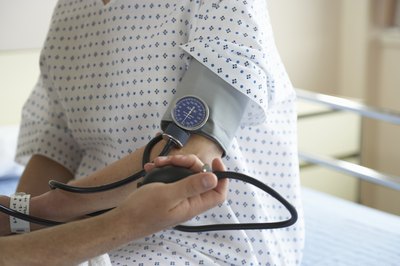 Treatment
Treatment for hyperthyroid joint pain will include radioactive iodine and anti-thyroid medications. Radioactive iodine is taken in tablet form and collects in your thyroid gland. Over time the iodine will destroy the overactive thyroid cells, shrinking the gland and reducing painful symptoms. Anti-thyroid medications such as Tapazole prevent the thyroid gland from producing excessive amounts of hormones. These drugs may be taken for a year or longer.
Surgical removal of the thyroid gland may be recommended when drug treatments fail.