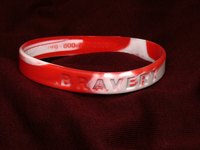 According to the National Cancer Institute more than 192,000 American women are diagnosed with breast cancer each year. Breast cancer can occur in both men and women. Even though male breast cancer is rare, the National Cancer Institute estimates that about 1,900 men are diagnosed with breast cancer each year. Determining whether your breast cancer is multifocal or multicentric will influence your treatment plan.
Breast Cancer
Breast cancer is the out-of-control growth of cells in your breast. These cells clump together to form tumors that can grow and invade your normal tissue. Breast cancer can form in any part of your breast. Not all tumors or lumps are cancer. Tumors are considered cancerous if they are found to be malignant. Malignant tumors cause damage to surrounding normal tissue. Noncancerous, or benign, tumors may still need to be treated if they are causing discomfort. There is no known cause of breast cancer.
Multifocal Breast Cancer
Multifocal breast cancer occurs when there are multiple tumors in your breast that all come from one original tumor. Parts of the original tumor break off and start to grow separately from the original. These tumors tend to be located in the same section of the breast. Multifocal breast cancer tends to be a less invasive cancer because the tumors have not moved into other parts of the body.
Multicentric Breast Cancer
Multicentric breast cancer involves multiple tumors in the breast that do not all come from one original tumor. These tumors have all grown separately from each other. Multicentric breast cancer tumors are found in different sections of the breast. This is a more invasive type of cancer because each tumor represents a new area of cancer growth. In this type of cancer there are multiple sites to be treated in each breast that is affected. Multicentric breast cancer occurs less frequently than multifocal breast cancer.
Symptoms
Most women diagnosed with multifocal breast cancer have no signs or symptoms. This type of cancer is commonly diagnosed after a mammogram. Sometimes you or your doctor may feel a lump during a physical exam or you may experience discharge from the nipple. Women with multicentric breast cancer may experience more noticeable symptoms like pain or discomfort. You may also have a lump or discharge. Diagnosis will be made after your doctor performs test like a physical exam, mammogram or biopsy.
Treatment
Typical treatments for both multifocal and multicentric breast cancer include lumpectomy, radiation, chemotherapy and hormonal therapy. Mastectomies are more common with multicentric breast cancer. Multifocal breast cancer often only requires a lumpectomy to remove all the cancerous cells. Treatment plans vary based on personal health history and the type and aggressiveness of cancer.
Prevention/Solution
Early detection is the best tool for fighting all types of breast cancer. It is recommended that women begin yearly mammograms at age 40. Begin breast self-exams and clinical exams in your 20s. If you are at a high risk for breast cancer due to family history or past medical history discuss prevention options with your doctor.