Non-nutritive, or artificial, sweeteners make foods taste sweet without added calories. Aspartame is one such sweetener that first went on the U.S. market in the early 1980s. One of the most commonly used artificial sweeteners, aspartame is 220 times sweeter than table sugar. And unlike other artificial sweeteners, aspartame doesn't leave any aftertaste.
Diet Foods and Drinks
The no-calorie nature of aspartame makes the sweetener usable for diet-friendly food products. Not only is it the most common sweetener used in diet soda, but aspartame is also used in an assortment of low-calorie snacks and desserts. Aspartame sweetens pudding and yogurt, making them lower-calorie alternatives to their full-sugar counterparts. When buying such products, look at other nutrition information such as sodium and fat content.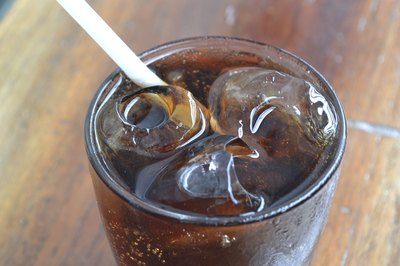 Tabletop Sugar Substitute
Aspartame is also sold in packets and in containers to spoon into foods and drinks at home. Simply open up the package and add to food items to reach the desired sweetness. However, you should not use aspartame for baking because it loses its sweetness from heat. Other artificial sweeteners work for baking, such as sucralose.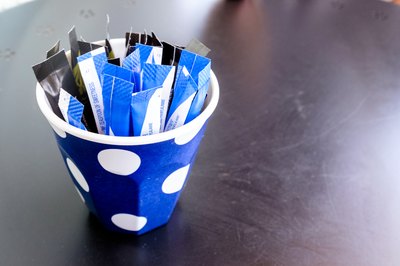 Flavoring for Medicines
Otherwise awful-tasting medicines often receive some sweet assistance from aspartame. Cough drops are common sources of the sweetener. Aspartame is of particular use in cherry- and orange-flavored medicines because it helps extend the flavor. Such features make it a favorite in sugar-free chewing gum without contributing to tooth decay.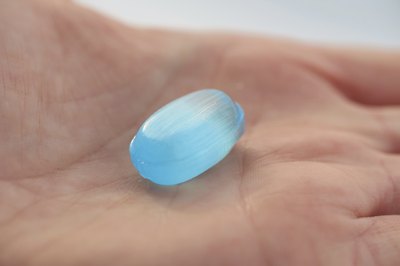 Daily Recommended Limits
The U.S. Food and Drug Administration regulates artificial sweeteners like aspartame, which carries its label of "generally recognized as safe" or GRAS. The American Heart Association deems sweeteners like aspartame an effective way of controlling sugar -- doing so may aid weight control and help manage diabetes.
Despite the benefits, there are still concerns about aspartame. While the American Cancer Society says there is no proof that the sweetener can cause long-term risks like cancer, there is still an established recommended daily limit for aspartame set at 50 milligrams per kilogram of body weight. To put this in perspective, the American Cancer Society says a 165-pound adult would reach this amount by drinking 19 diet sodas or using 107 packets of aspartame per day.