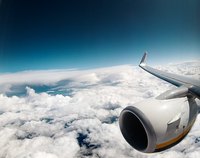 Aeroplan and Air Miles are the two major frequent flyer programs in Canada. Each plan has its advantages and its disadvantages. The best plan to choose depends on the travel needs and desires of each individual. On the other hand, since each plan is free, many people choose to participate in both plans.
Aeroplan Basics
Aeroplan is linked with Air Canada. The main way to earn Aeroplan points is to book and complete flights with Air Canada, although there are other means of earning points, including automobile rentals and special promotions. Although Aeroplan miles expire if the user's account is not active, it is easy to avoid losing miles.
Aeroplan Advantages
One advantage of Aeroplan is that it is not limited to Canadians. Although many of the retail partners are exclusively Canadian, Air Canada flights are not. Air Canada is part of the Star Alliance, so Aeroplan members can also redeem their miles for flights on United or other airlines within the Star Alliance. The Aeroplan website also allows plan members to book flights on Air Canada, including reward flights.
Air Miles Basics
Air Miles is a rewards program which allows members to collect points for everyday transactions conducted through merchants located across Canada. The program is limited to Canadians. The website allows members to redeem miles for a number of rewards, however, it is not possible to book a flight through the Air Miles website.
Air Miles Advantages
Air Miles points can be redeemed for travel, but also for other rewards, including toys, electronics and appliances. Air Miles point have no expiration date. If users choose to redeem their Air Miles points for travel, they can choose from a wide range of airlines, both within and outside of the Star Alliance. Air Miles offers credit cards with no annual fee (Aeroplan credit cards require users to pay a fee). Air Miles can also be transferred without charge, while Aeroplan imposes a charge for this service.
Considerations
The value of miles collected on either plan varies depending on how members decide to redeem their miles. For customers who want to take more international flights, Aeroplan is likely a better choice. For customers who want other options in addition to flights, and who fly primarily within Canada, Air Miles is more advantageous.