With the recent swine flu pandemic, many are rushing to their local clinics for the latest flu shots. However, not everyone is a candidate for vaccination. Whether you receive the flu vaccine while suffering from a cold depends on the severity of symptoms.
Identification
It is important to recognize the difference between the flu and the common cold. Most colds are caused by the rhinovirus and cause congestion, sore throat, headaches and low-grade fevers. They can lead to bacterial infections such as sinus and ear infections. The flu virus mutates from year to year. It has similar symptoms, but they tend to be more severe and are usually accompanied with muscle aches and pains, high fever and chills. The American Lung Association points out that the flu "may seem a lot like an ordinary cold...but more often, symptoms appear suddenly." While both the flu and colds are caused by viruses, the flu vaccine only protects against the current strain of the flu virus and not the rhinovirus which causes the common cold.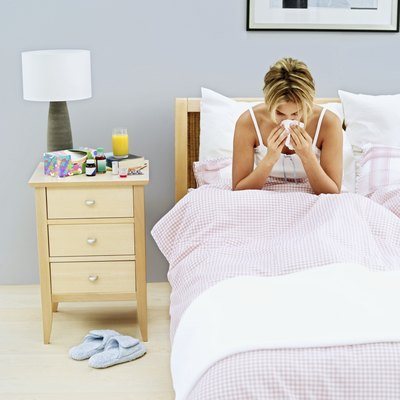 Types
There are two ways to receive the flu vaccine. The nasal spray is a weakened, albeit live, strain of the flu virus. According to the Centers for Disease Control and Prevention, this option is recommended for healthy adults between the ages of 18 and 49 and healthy children between the ages of 2 and 17. The flu shot is an inactive or dead version of the flu virus. The CDC explains that because there are no live organisms in the flu shot, you cannot get the flu from the vaccine. It is generally considered safe for most individuals.
Misconceptions
While there are certain contraindications or medical conflicts for the flu vaccine, having a cold is not one of them. According to Dr. Anthony Komaroff, professor of medicine and editor-in-chief of Harvard Health Publications at Harvard Medical School, if cold symptoms are mild, it is perfectly safe to get vaccinated. However, he states that if there is a fever, sinus or ear infection, which may indicate a more serious bacterial infection, it is "probably wise to wait until those symptoms have gone away before you get a flu shot."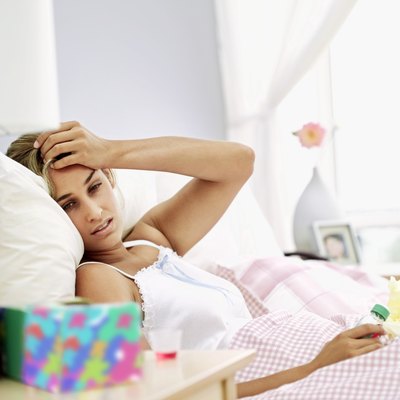 Recommendations
Experts from Health.com recommend getting the flu shot as soon as it is available, rather than wait until flu season has already started. They point out that "it takes about two weeks after vaccination for your body to build up enough antibodies to protect you." In addition, more than 40,000 people in the United States die each year due to the flu or flu-related complications. Even if you typically do not get sick, it is also better to be vaccinated and lower the risk of spreading the flu to others.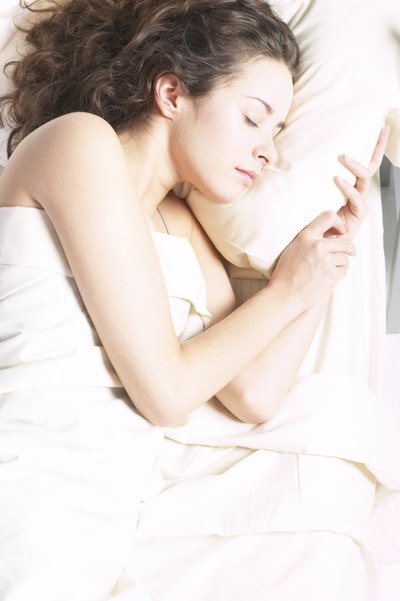 Precautions
Members of a few groups should not receive the flu vaccine, unless it is recommended to them by their doctors. The CDC specifically mentions those with allergies to chicken eggs, those who have had allergic reactions to flu shots in the past and individuals with a history of Guillain–Barré syndrome. Most individuals have no problem with the flu shot, and side effects are generally mild. Most common side effects include soreness, redness, or swelling where the shot was given; low grade fever; and muscle aches. Severe allergic reactions are extremely rare.