Folic acid, an essential B vitamin, is vital to the proper functioning of the human body. A deficiency in folic acid can cause a host of medical problems, including the stunting of hair growth. Folic acid can be found in a variety of foods, and it is recommended that everyone, especially pregnant women, consume the appropriate amount of folic acid daily.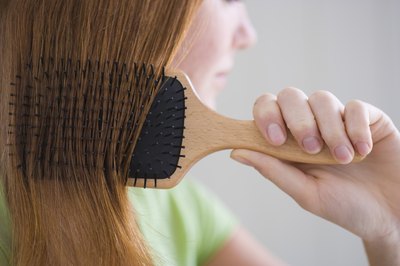 The Facts
Folic acid, also known as folate or B9, is an essential B vitamin that is water soluble and is produced naturally in food. It is one of the most chemically complicated vitamins, composed primarily of PABA, glutamic acid and pteridine, although foods do not contain folic acid in this exact structure. In order for our bodies to absorb folate, the enzymes inside the intestines have to chemically alter food forms of folate.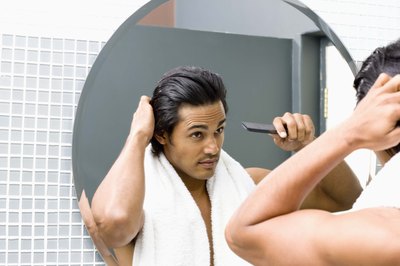 Hair Benefits
Folic acid aids in tissue growth and the proper functioning of cells. It also works along with vitamin B12 and vitamin C to help the body break down, use and create new proteins, and assists in red blood cell formation and production of DNA. Because folic acid promotes hair growth by renewing the cells that grow hair, a deficiency in folic acid can inhibit the health of your hair and lead to premature graying and hair loss.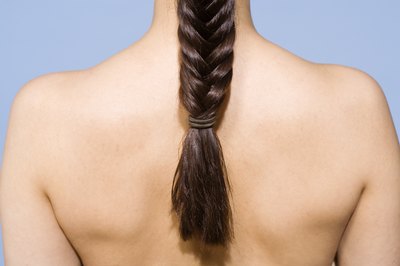 Additional Benefits
Folic acid deficiency can cause poor growth, tongue inflammation, gingivitis, loss of appetite, shortness of breath, diarrhea, irritability, forgetfulness and mental sluggishness. Also, pregnant women who are deficient in folic acid are more likely to have babies with birth defects, so it is especially important that pregnant women consume the necessary amount of folic acid. According to the University of Maryland Medical Center, some studies show that 15 to 38 percent of people with depression have low folate levels in their bodies, and those with very low levels tend to be the most depressed. Folic acid also appears to protect against the development of certain cancers, particularly colon, breast, cervical, pancreatic and stomach cancer. In addition, because folic acid helps to control levels of homocysteine in the body, an amino acid in the blood that tends to be seen in greater quantities in those with heart disease, some researchers believe that folic acid may help to protect the heart.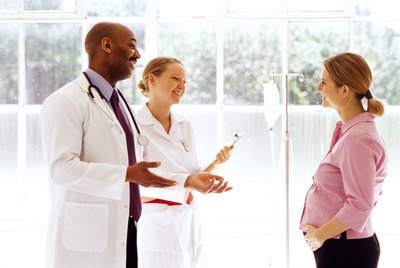 Sources
Foods rich in folic acid include beans and legumes, citrus fruits and juices, wheat bran and other whole grains, poultry, pork, shellfish, liver and green, leafy vegetables. Most people in the United States who eat a balanced diet have an adequate dietary intake of folic acid because it is exists in a myriad of foods.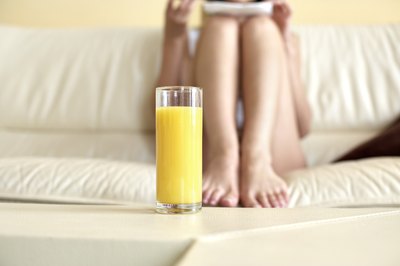 Recommendations
The Institute of Medicine at the National Academy of Sciences recommends 65 micrograms (mcg) of folic acid a day for infants under 6 months, 80 mcg for infants 7 to 12 months, 150 mcg for 1 to 3 year olds, 200 mcg for 4 to 8 year olds, 300 mcg for 9-13 year olds and 400 mcg for those 14 and older. Pregnant women should have 600 mcg daily. Before taking folic acid supplements, it is important to check with your health-care provider because of the potential for side effects or negative interactions with other medications.