Eyelid tics or eye twitches can drive you mad in short order. You may become obsessed with it, wondering why it's happened, what caused it and why it won't go away. Twitches, tics and spasms of the eye are relatively common, according to Burt Dubow, O.D., guest expert at Allboutvision.com.
Description
When twitching and tics occur, they usually happen on the bottom of one eye, not both, though the top lid is also capable of twitching. According to Dr. Dubow, tics and twitches come and go. They can, unfortunately, last for weeks at a time.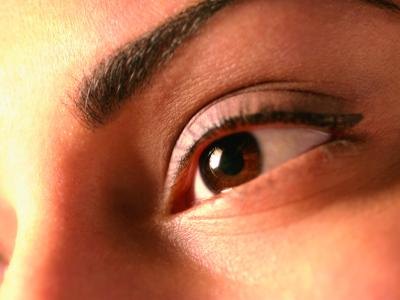 Serious Conditions
Serious forms of twitching and tics are caused by hemifacial spasms or blepharospasms, which are neurological conditions. Blepharospasms start out as frequent blinking and then progress into spasms in both eyes. The cause of this is not known, but physicians think it is the result of a central nervous system disorder.
If you are suffering from hemifacial spasms, this means that there are involuntary muscle twitches on one side of your face. This can be the result of compression of the seventh cranial (facial) nerve by a blood vessel located in the brain.
Effects
Eye twitching and tics may occur when your eyes have been irritated by exposure to overly bright light or simply because you are tired, according to Eyedoctorguide.com. When your lids are ticking and your eyes are twitching, this can effect your vision. Worsening eye twitching and eyelid tics can result in spasms that are so strong that they force the eyelids closed for long periods of time. This causes functional blindness, according to Thefreelibrary.com. The blindness is the result of the eyelids closing uncontrollably and not because of eye dysfunction. Some of those afflicted with severe spasms also develop an extreme sensitivity to light.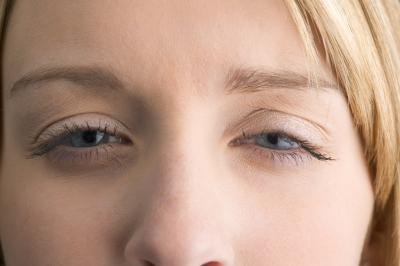 What to Avoid
According to Allaboutvision.com, consuming drinks that contain alcohol or caffeine can trigger tics and twitches. Nutritional imbalance may also prompt eye tics and twitching. If you are deficient in magnesium, for example, this may cause your eyelids to spasm. Discuss this possibility with your doctor.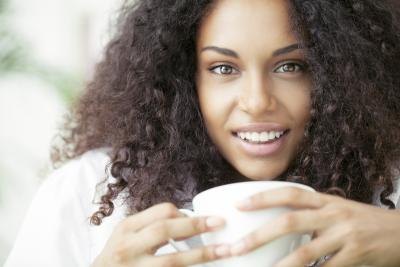 Other Culprits
Those who suffer from Tourette syndrome or other neurological disorders can have serious blinking and twitching disorders. Twitching can be the result of malfunctioning of the basal ganglion, which is a part of the brain that controls muscles. Sometimes eye tics and twitching are genetic and run in families. It could be that your eyes tend to act up when you are anxious. Ironically, the more you concern yourself with the tics and twitching the more anxious you are going to get and the more likely they are to occur.
Other medical conditions that may result in tics and twitches include Parkinson's disease and cervical dystonia, which also goes by the name of spasmodic torticollis. If you have cervical dystonia, your neck muscles contract involuntarily, which causes your head to twist to one side. The condition can also result in your head tilting forward or backward uncontrollably.
Bell's palsy can also cause tics and twitches. This condition occurs when a facial nerves becomes swollen and compressed.
How to Proceed
If your eyes are ticking and twitchy, take a short nap and see if that helps. Sleep can relieve anxiety and stress, which may be exacerbating your eye problem. Try also to reduce your stress by breathing deeply, exercising or doing whatever works for you to relax.
If your tics and twitching are severe, your physician may recommend Botox injections, which can stop muscle contractions by paralyzing the muscle, according to Allaboutvision.com.
In rare cases, when the problem is interfering with your vision, a surgery procedure called a myectomy may be the route to go. Eyedoctorguide.com explains that a myectomy entails removing some of the nerves and muscles of the eyelid.