Many cultures consider fair skin beautiful, and whole industries have sprung up in an attempt to cater to this notion. Although commercial creams can help lighten your skin, there are natural solutions as well. Alternative herbal remedies are now being clinically studied and recognized for their ability to reduce discoloring, irritation and even melasma, a condition that causes dark discolorations on the face. These herbs are often safer, gentler on the skin and can produce results unknown to commercial products.
Extrapone Nut Grass
This herb, said to grow wild in India, was actually developed by a German company, Symrise. Originally it was to an anti-irritant for skin products to reduce redness in the face. However, it has a secondary side effect of reducing the melanin in the skin. This reduction, which could be as much as 40 percent, results in a natural and safe lightening of the skin. Thus extrapone nut grass is unlike most whiteners, which can irritate and inflame the skin.
Chamomile
Chamomile has found its way into several new lines of facial creams and anti-aging masques. It's one of the most well-known herbs for cosmetic uses and can be taken internally as well as externally with noticeable effects. Chamomile contains apigenin, an anti-inflammatory substance, and has been known to whiten skin, condition light hair and soothe eczema, sunburn, wind burn and other skin irritants. It can be mixed with water, honey and rosewater to create a natural skin lightener.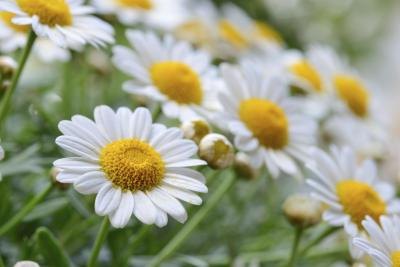 Licorice
Licorice extract is one of the gentlest whitening agents known, and its extract is highly effective against hyperpigmentation and melasma. It contains Liquiritin, which has been clinically proven to improve these two conditions. Another substance found in licorice, glabridin, is a powerful whitener that also works to suppress the production of melanin in skin.
Sandalwood
Sandalwood alone is a natural antiseptic that is great for treating acne, eczema, psoriasis and skin rashes. It also can balance skin pH and moisture and is found in many skin-whitening recipes. Australian sandalwood is known to help even out skin tones, especially discoloration caused by acne. Sandalwood is best used as a powder form mixed with other ingredients, such as honey or cucumber juice. Using lemon juice, tomato juice and cucumber juice mixed with sandalwood powder provides a mask that will quickly pale most skin types. Be aware that sandalwood can irritate the skin of sensitive people and provoke allergic reactions.
Camellia
Camellia is a little-known herb from Japan, and its essential oil is excellent for maintaining a fresh and healthy face. It visibly reduces acne scars, closes pores and provides several essential vitamins needed for skin to remain soft and resist acne. It's not a short-term herb with immediate effect, but long-term use of camellia oil on the face can produce a paler complexion that retains a healthy brightness while preventing future outbreaks.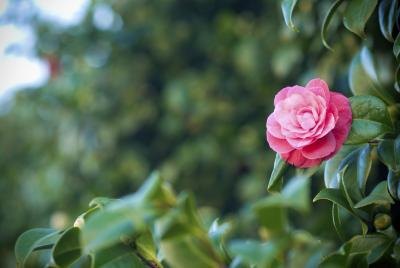 Uva Ursi (Bearberry)
Uva ursi contains arbutin, an active skin lightener (hypopigmenter) that functions like its synthetic (and possibly cancer-causing), toxic cousin hydroquinone. Its extract is present in many Asian cosmetics in which hydroquinone is banned. It has a mild antiseptic quality, making topical application useful against some types of acne. Usually, uva ursi is combined with another herb to create a more subtle effect on the skin.