Cymbalta is an antidepressant in a group of drugs called selective serotonin and norepinephrine reuptake inhibitors (SSNRIs). It works by affecting chemicals in the brain that may become unbalanced and cause depression. It is also used to treat fibromyalgia and to treat pain caused by nerve damage in people with diabetes. It is important to speak with your doctor before using this drug so that you understand certain side effects, precautions, proper use and what to avoid while using this drug. The most common side effects are gastrointestinal-related.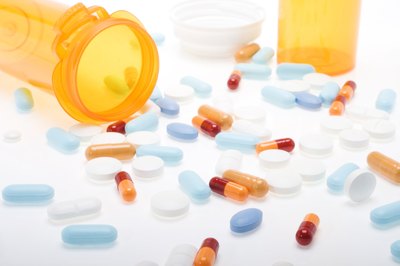 Use
Take Cymbalta as your advised by your doctor. Do not crush, chew or break this tablet; take it whole. Crushing or chewing the tablets may cause too much of the drug to be absorbed and can damage your stomach (causing ulcers, bleeding and severe stomach pain). Before stopping use, talk to your doctor as suddenly stopping the drug can cause adverse effects in the body as well.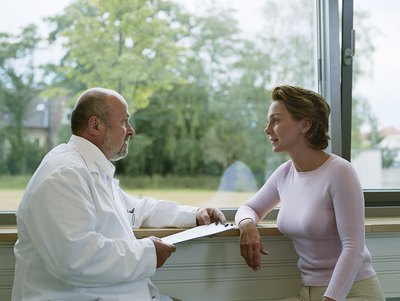 Precautions
Drugs.com informs patients to not take Cymbalta together with "thioridazine (Mellaril) or a monoamine oxidase inhibitor (MAOI) such as isocarboxazid." Patients must wait at least two weeks before taking Cymbalta if they were using any of these medications. You may experience suicidal thoughts while first on this drug. If they continue or worsen, contact your doctor. Also, Drugs.com states that alcohol and other drugs such as allergy medicine, pain medicine, sleeping pills, muscle relaxers and medicine for seizures or anxiety can cause severe drowsiness, stomach pain and bleeding and liver damage.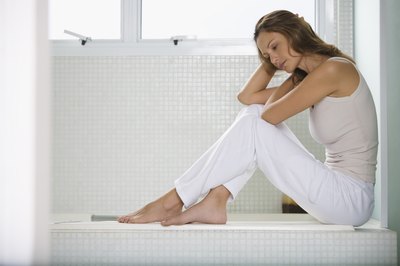 Side Effects: Gastrointestinal
There are multiple gastrointestinal side effects associated with Cymbalta use, reports drugs.com. These include lower abdominal pain, nausea, vomiting, diarrhea, constipation, loose stools, acid reflux, inflammation of the lining of the stomach (gastritis), IBS, blood in the stool and colitis. Gastritis can cause severe abdominal pain, dark stools and loss of appetite. Drugs.com also states that many patients may have to adjust dosage or quit taking Cymbalta if these side effects persist.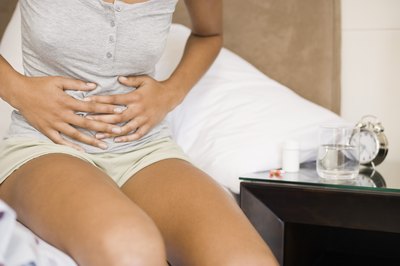 Drug Interactions With Cymbalta
Drugs.com warns patients who are using blood thinners to not use Cymbalta. Antibiotics such as Cipro and NSAIDs such as ibuprofen should also not be taking with Cymbalta, as they can cause bruising, pain and bleeding in the stomach. Even herbs or vitamins can poorly interact with Cymbalta, so it is important to speak with your doctor before use.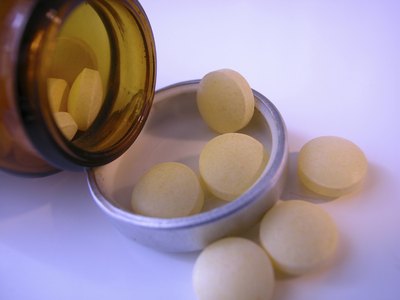 Considerations
Cymbalta.com explains that severe right upper stomach pain, change in skin color, dark urine and flu-like symptoms may be signs of serious liver damage. If you are allergic to any drugs or if you have any conditions such as liver or kidney disease, seizures or epilepsy, bleeding or clotting, glaucoma, bipolar disorder or a history of drug abuse or suicidal thoughts, Cymbalta may not be right for you.