Allergies are the result of the immune system identifying a particular substance as a threat to the body. Because honey is a by-product of bees and pollen, people who suffer from allergies to bee stings and/or pollen may be more susceptible to a honey allergy. A honey allergy may present differently from person to person, but it is typically not life-threatening and can be easily treated.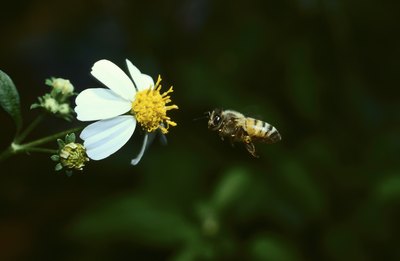 Facts
When the immune system incorrectly identifies honey as a potentially harmful substance, it will produce antibodies and histamine to fight it. This response causes obvious symptoms to occur throughout the body. Depending on how allergic a person is to honey will determine how extreme the symptoms will be. Honey is easily avoidable because it is not a common ingredient in many foods and beverages.
Symptoms
The most common symptoms of a honey allergy are runny nose, tongue or lip swelling, watery eyes, itchy throat, constant sneezing and hives. Other symptoms may include inflammation of the skin, headaches and excessive congestion. The symptoms of a honey allergy vary from person to person.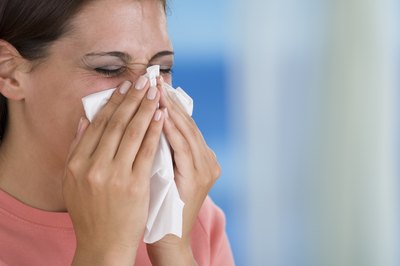 Treatment
The most common treatment for a honey allergy is to take an antihistamine immediately following the onset of symptoms. The most common antihistamine is diphenhydramine, more commonly known as Benadryl. Other over-the-counter antihistamines are not as effective as they slowly release medication over a 24-hour period. Diphenhydramine should relieve the symptoms of a honey allergy within one hour. If the symptoms persist for more than an hour, contact a doctor immediately.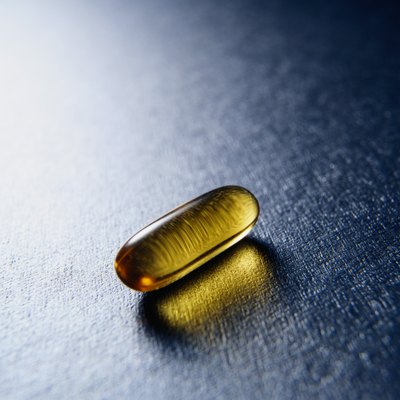 Prevention
The best way to prevent a honey allergy is avoid all foods and beverages that contain honey or honey by-products. The most common foods containing honey are baklava, torones and other Greek pastries. Many restaurants serve tea with honey. Always ask about ingredients before consuming something that might be made with honey. Some people take diphenhydramine before consuming honey to prevent the allergic reaction but this method is not recommended.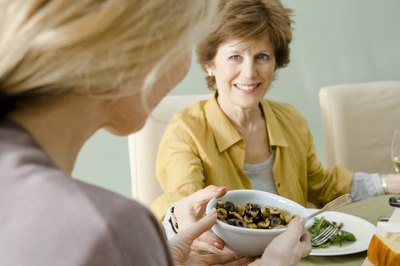 Complications
Anaphylactic shock is the result of a severe allergic reaction to honey. This reaction results in dizziness, shortness of breath, fainting spells and seizures. Anaphylactic shock cannot be treated with common, over-the-counter drugs. If you observe a person having this reaction to honey, call 9-1-1, as this reaction could be life-threatening.