Sulfur dioxide is a toxic gas that can cause life-threatening injuries if inhaled. Perhaps this causes some people to worry about the sulfur dioxide used to preserve dried fruit. There are no studies proving that sulfur dioxide-treated dried fruit increases the risk of health problems in healthy adults. Those suffering with asthma, however, may experience worsened symptoms shortly after consuming products treated with sulfur dioxide.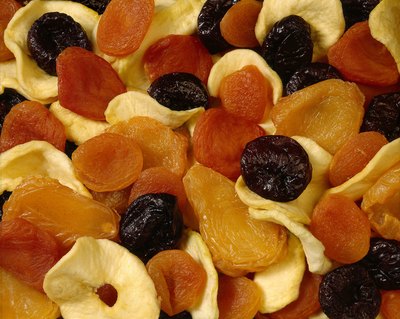 Significance
Sulfur dioxide is a gas created by burning coal or oil, which contain sulfur, reports HealthyChild.org. The gas has an unpleasant smell similar to rotten eggs and is used as a disinfectant and a bleaching agent as well as a food preservative. Sulfur dioxide is dangerous when inhaled and long-term exposure to the gas can cause serious illness and even death.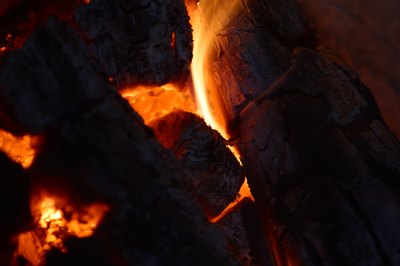 Function
According to HealthyChild.org, sulfur dioxide is used to prevent spoiling and browning of dried fruit and vegetables. Treating fruit with sulfur dioxide prior to drying will also help preserve the color and flavor of the fruit during the drying process to create a more attractive appearance.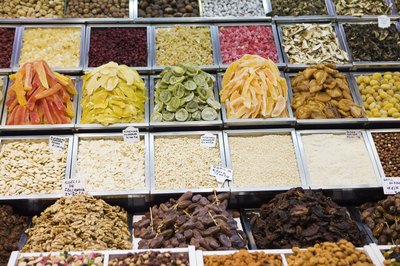 Types
Trace amounts of sulfur dioxide can be found in some dried fruit and vegetables, soft drinks and in many alcoholic beverages. Sulfur dioxide is a commonly used food preservative and is not considered dangerous to healthy people, according to the U.S. National Library of Medicine.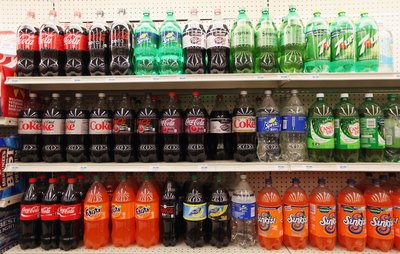 Effects
Exposure to high levels of sulfur dioxide can cause breathing problems, emphysema, chronic bronchitis and respiratory disease. The levels of sulfur dioxide found in dried fruit are very low and should not cause any of these serious health problems, according to the Healthy Child Healthy World website. Asthmatics may experience a skin rash, upset stomach or an asthma attack after consuming food treated with sulfur dioxide.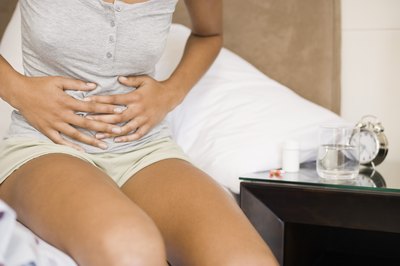 Prevention/Solution
Those who are concerned about potential health risks associate with sulfur dioxide found in dried fruit can purchase fresh fruit or unsulfured dried fruit. Natural food stores generally carry dried fruits that have not been treated with sulfur dioxide. These fruits are often darker in color and may have a different texture than sulfured varieties. They also do not stay fresh as long as sulfured fruits and need to be consumed soon after drying.