Naproxen is an anti-inflammatory drug that reduces hormones causing pain and inflammation throughout the body. According to drugs.com, "Naproxen is used to treat pain or inflammation caused by conditions such as arthritis, ankylosing spondylitis, tendinitis, bursitis, gout or menstrual cramps." Before taking this drug, it is important to speak with your doctor to understand usage, precautions and the warnings and side effects associated with naproxen use.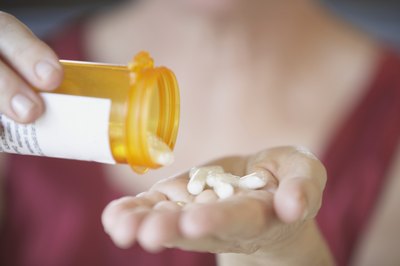 Use
It is important to properly take this drug to avoid adverse effects. Do not crush, chew or break the tablets, as this can cause too much of the drug to be released into the body at one time. Many pills contain a special coating that protects the stomach from being damaged during digestion, states drugs.com. By breaking, chewing or crushing these pills, you are more at risk of ulcers or other intestinal problems. Also, drugs.com states that you should check with your doctor periodically if you are taking naproxen for a long period of time. This is to make sure that you are not experiencing any adverse effects.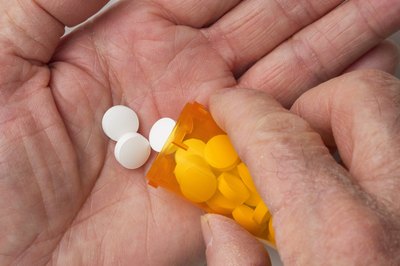 Precautions
According to nlm.nih.gov, bleeding, ulcers or holes in the stomach or intestines may occur at any time during treatment. Tell your doctor if you have any history of gastrointestinal bleeding or ulcers, as this medication can cause further problems or even death. Those using NSAIDs for long periods of time are more at risk of experiencing these adverse effects. If you have a history of kidney disease, heart problems, stroke, bleeding or clotting disorders, or have asthma or smoke, you may not be able to take naproxen, as it could cause many harmful complications.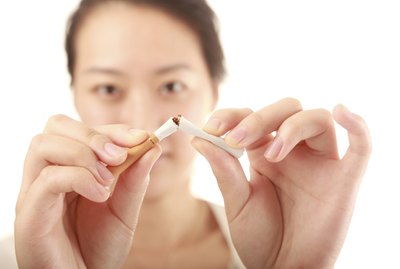 Gastrointestinal Side Effects
Patients have experienced constipation, discomfort in the abdomen, nausea, acid reflux, diarrhea and stomatitis. More serious side effects have included ulcers in the stomach and throat, pancreatitis and, in rare cases, gastrointestinal hemorrhage or perforation, according to drugs.com. Patients who have a history of stomach problems and drink alcohol are more at risk of experiencing these side effects.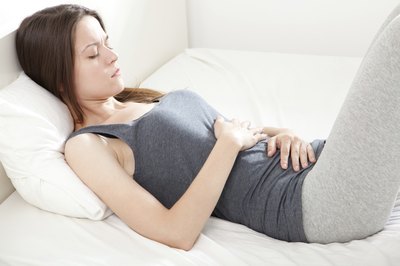 Prevention/Solution
Do not use any other over-the-counter cold, allergy or pain medications while taking naproxen. Drugs.com states that many over-the-counter drugs contain aspirin or other medicines similar to naproxen. By taking these drugs along with naproxen, you may be putting too much of the same medicine in your body, thus causing harmful side effects. While using naproxen for any pain, avoid long exposure to sunlight, as naproxen causes your skin to be more at risk of damage.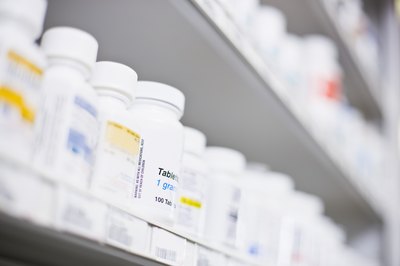 Considerations
According to drugs.com, there are many other drugs you should avoid while using naproxen. These include any blood thinner such as "warfarin (Coumadin); lithium (Eskalith, Lithobid); methotrexate (Rheumatrex, Trexall); water pills such as furosemide (Lasix) and steroids such as prednisone." Also, any ACE inhibitor such as benazepril should be avoided. These drugs can cause adverse effects to the stomach and other areas of the body. Tell your doctor if you use any of these medications.