Contact lenses have expiration dates just like drugs and medications. Your written prescription contains the date that lenses can last be replaced, and your actual contact lenses also have a date on their container that show when the lenses expire. Both dates are important.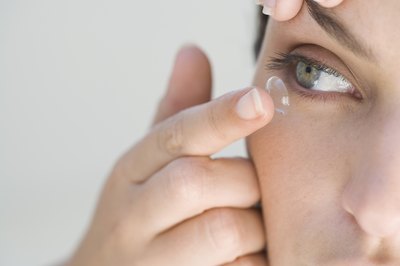 Prescription Expiration Dates
Your contact prescription from your doctor usually has an expiration date of one year from your exam, but it may be as long as two years. According to the U.S. Food and Drug Administration, contact lens prescriptions must have a one-year expiration date or the minimum required by your state law, whichever is greater. The actual date is determined by your doctor. He decides the length of time based on the type of lens and the health of your eyes.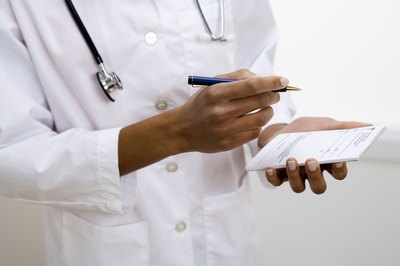 Lens Expiration Date
According to Bausch & Lomb, one of the world's largest contact manufacturers, the expiration date on a product shows the shelf life of the product from the date it was manufactured. After this date, the safety and efficacy of the product cannot be guaranteed. Contact lens companies and doctors do not recommend using any contact lens past the expiration date.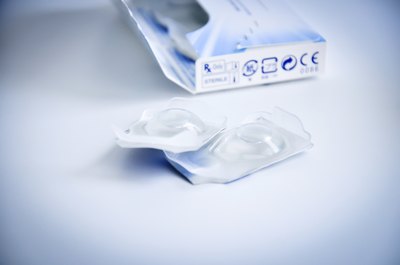 Understanding the Date on the Label
The expiration date on contacts is usually listed as year, then month. The product is good through the end of the month of that year. For example, on your package or vial there should be a date listed as expiration date or exp. date. It may read 2013-11. This means the lenses are wearable until November 30, 2013. The date may also be listed as 11/2013.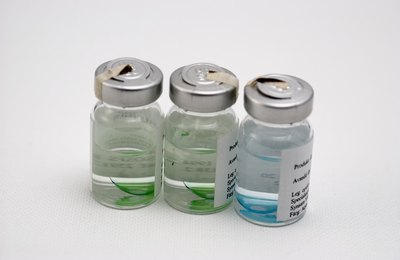 Significance
Contacts are a foreign body that sit right on the cornea, and the fitting of the lens needs to be monitored regularly because the fit can change. The lenses also need to be examined on a schedule to make sure your vision is good and also to look for tears, chips or buildup.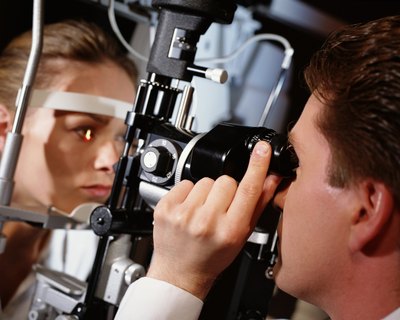 Considerations
If you have out-of-date lenses that are unopened, call your eye care provider to see if you can exchange the lenses for replacement lenses. If it has been longer than a year or two since your last exam, your eye care professional will probably insist that you have a new contact lens examination and fitting.