The average human heart rate, or what is considered to be a normal heart rate, is between 60 and 100 beats per minute. This is just a general guideline. There are many reasons for completely healthy hearts to have rates that are slower or faster than the average. Activity level, age, gender and size can all affect the heart rate.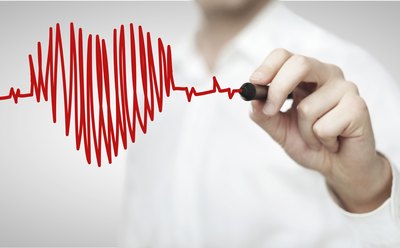 Activity Level
There is a direct link between activity and heart rate. Exercise will increase the heart rate; rest will decrease it. Your muscles and body tissues require more oxygen when you exercise and the heart has to speed up to accommodate this need. Athletes who are in very good physical condition often have very low resting heart rates. This is because their heart is functioning very efficiently.
Age
Younger people typically have faster heart rates. An average adult heart rate is about 80 beats per minute. A young child will usually have a resting rate of 100 beats per minute and the average rate for an infant is about 120 beats per minute. Fetal heart activity is even faster, with the average rate being 140 beats per minute.
Gender
Men tend to have heart rates that are a bit slower than those of women. This is true regardless of age; infant boys having slower heart rates than infant girls and elderly women having faster average heart rates than elderly men.
Size
The size of the person generally has some effect on the heart rate. Usually, the larger the size of a person, the slower his or her heart rate will be. This is one of the reasons for the difference in average heart rates by age as children are smaller than adults. Also, smaller people, like children, tend to have faster metabolisms, which need more oxygen, causing the heart to work faster.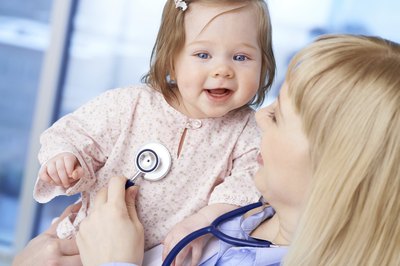 Other Influences
There are many other things that can influence heart rate. Emotions, such as fear and excitement, may cause the heart rate to increase. Hormonal imbalances also can affect heart rate, with epinephrine and thyroid hormones capable of increasing the heart rate. Certain cardiac diseases can also influence the heart rate, as can certain medications.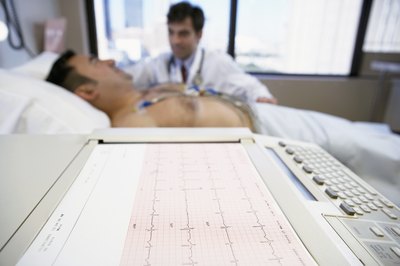 Reminder
The average heart rate is just a guide. If there is any concern about your cardiac health, you should speak to your health care provider.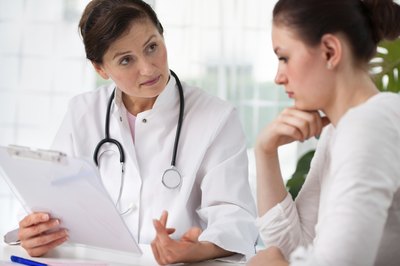 Importance
Blood circulation is essential for a healthy body. Every cell in the body needs oxygen and nutrients, which they receive from the blood. The heart is the pump that propels the blood throughout the body. It is necessary for the heart to speed up and slow down based on the demands of the body's tissues and organs and work at a rate that provides sufficient circulation.