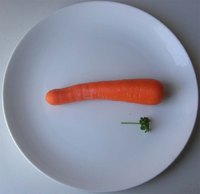 Phentermine is a prescription weight loss drug that affects the central nervous system, specifically the hypothalamus. The hypothalamus controls hunger and thirst. By taking the drug, the central nervous system is be suppressed and appetite is reduced. This drug is only available by prescription. By itself the drug does not affect weight loss. It is simply an appetite suppressant and only controls weight by making it easier to stick to a low-calorie diet.
Features
Phentermine is usually prescribed along with a strict diet. When combined with the proper nutrition and exercise the drug can increase the results of a diet. Patients taking phentermine lost approximately 17 pounds more than those on a placebo over a 36-week period, according to a clinical study reported in the British Medical Journal.
Benefits
While taking phentermine you may find it easier to stick to a diet regimen. The first few weeks of a diet can be daunting. Using a prescription appetite suppressant helps to curb cravings and reduce hunger pangs. Phentermine has also been reported by many people to increase energy. This will help you stay active even while consuming a small number of calories.
Considerations
Phentermine is classified as a Schedule 4 controlled substance by the FDA. This means that it may contain some addictive properties for some individuals. Some people report getting a "high" feeling while using the drug. If you tend to react strongly to caffeine or other stimulants you may want to start with a low dose of phentermine to gauge your reaction.
Warning
Some of the possible side effects of phentermine are anxiety, dry mouth, sleeplessness, stomach upset, irritability and a racing heart. The drug can be habit forming. Consult your doctor if you experience any of these symptoms. Phentermine's side effects may be increased with alcohol use, and it should not be used with any other appetite suppressant.
Expert Insight
Phentermine is not a solution for obesity. It is simply another tool to help speed weight loss. Phentermine should only be used when prescribed by a physician and will be most effective when combined with proper diet and exercise. Weight loss programs should be designed for long-term positive health, according to Richard A. Nelson, M.D., of the National Institute of Health. He recommends choosing a program that targets a weight loss goal of 1.5 to 2 pounds per week. He suggests that this rate has better success in keeping the weight off and makes the transition to maintenance easier.