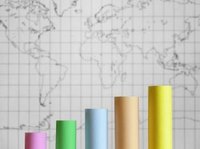 Performance management techniques are typically used to direct employee assessment and designed to motivate your staff. Examples of employee performance management activities include setting performance standards, implementing reward and recognition programs and instituting programs to stimulate innovation and creativity. Corporate or business performance management involves analyzing business results to determine if the company is achieving its strategic business goals.
History
Dr. Aubrey C. Daniels introduced the term "performance management" during the late 1970s to describe how to manage behavior to achieve the best results. You can improve the likelihood of success by positively reinforcing effective employee behavior. Since the 1990s, business intelligence computer technology makes it possible for companies to collect and examine a wide variety of data regarding company achievements at the corporate level as well.
Function
Performance management is usually used in corporate settings but can also be implemented in academic, religious, community, athletic, health care and government environments. The idea is to foster an atmosphere of continuous improvement by setting goals and making plans to achieve success. The process is to identify performance inadequacies, give feedback about remedying those problems, take action to behave differently and measure the success of changed behaviors. The goal is to bring out the optimal performance in everyone.
Benefits
Performance management activities results in greater achievement. Improving performance results in clear financial return on investment for companies. Observe these improvements in sales gains, cost reductions, optimized development times and other departmental metrics.
Types
Use performance management in employee, corporate and operational management. Employee performance management involves aligning employee development goals with the company's strategic direction. Corporate (business) performance management involves process analysis designed to improve efficient use of resources to maximize profits. Operational performance management focuses on creating detailed procedures to standardize behavior across a company. Use performance management in project and program management to produce quality results that customers appreciate.
Considerations
Performance is considered to be the actual result of employee work. When actual results do not match desired results, there is a gap that must be addressed. To effectively manage performance, establish goals and objectives, intervene when performance is below par to give feedback and make adjustments, appraise changes, and reward results. The United States government's Office of Personnel Management provides a clearinghouse for performance management techniques and best practices.