Much about the preventives and treatments for torticollis, a painful and debilitating neurological movement disorder, is unknown. The National Spasmodic Torticollis Association (NSTA) states that approximately 3 in every 10,000 people suffer from torticollis. Treatments for torticollis range from exercise to surgery. Dependent upon the patient's age and other medical conditions, the diagnosing doctor and physical therapist will develop a treatment plan. Maintaining this plan is crucial for success, as is parents' help to younger children. An overall healthy lifestyle may aid the treatment as well.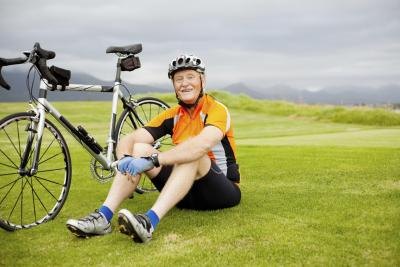 Identification
The Mayo Clinic defines torticollis, also called cervical dystonia, as a painful condition in which neck muscles contract involuntarily. The head twists to one side, forward or back.
The New York Times Health Guide distinguishes between three forms of torticollis. --Idiopathic torticollis occurs without a cause. Faulty genes or an underlying condition may be at fault. --Congenital torticollis (present at birth) may occur "if the fetus' head is in the wrong position while growing in the womb, or if the muscles or blood supply to the fetus' neck are injured." --Acquired torticollis occurs as a result of damage to the nervous systems or muscles.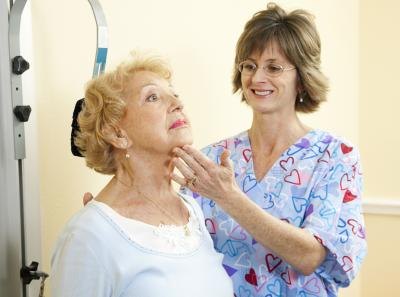 Treatments
Minor treatments include stretching and strengthening exercises. Many patients begin with a physical therapist and if they do not find improvement, move to other treatments.
The Mayo Clinic lists Botulinum toxin (Botox), Parkinson's drugs and muscle relaxants as medications that improve torticolis.
Drastic surgery includes cutting muscles or nerves or inserting a wire for deep brain stimulation.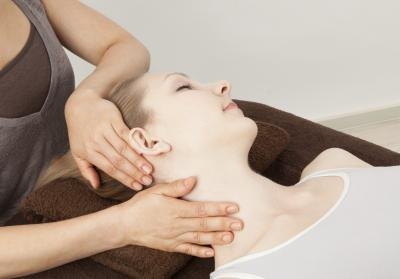 Time Frame
The patient's age often directs the treatment.
Stretching the shortened neck muscles is effective for congenital torticollis in young infants, the New York Times Health Guide reports. The earlier treatment begins, especially within three months of birth, the better the results. "Surgery to correct the neck muscle may be done in the preschool years, if other treatment methods fail."
For teenagers and adults with acquired torticollis, physicians begin by identifying the underlying cause of the disorder. Application of heat, traction to the cervical spine, massage, stretching exercises and neck braces are other treatments.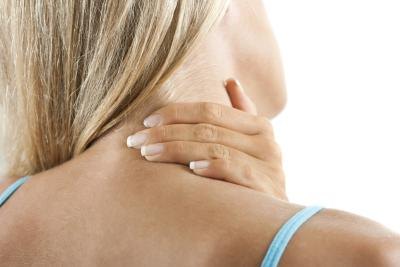 Considerations
Although less proven in effectiveness, the Mayo Clinic advises patients to try home remedies as well. Reducing stress, taking work breaks, sleeping more and finding sensory tricks appropriate to your individual situation may work. Healthy eating and weight loss may also help.
Warning
Factors other than doctor involvement and appropriate treatment plans affect results. The earlier torticollis is diagnosed, the better results will be. People who suspect torticollis must see a doctor. Parents must be aware of symptoms.
Additionally, the NSTA warns that the general public and even doctors do not recognize the severity of torticollis. "A person can feel like they are an isolated case and feel there is no one that understands what they are going through." The patient must seek support, research and advocacy for necessary for treatment.