Kidney stones do not cause lasting harm, but they can be very painful. Alcohol does not cause kidney stones. In fact, moderate beer and wine consumption may help prevent kidney stones. Beer consumption may also help sufferers pass their kidney stones with less pain. If you have questions about alcohol's effects on kidney stones, be sure to talk to your doctor.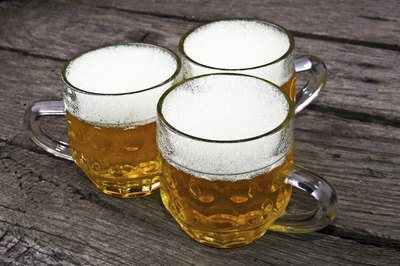 What Are Kidney Stones?
According to the Mayo Clinic, kidney stones are deposits of minerals and acidic salts on the interior of the kidney. These stones also contain calcium. While these stones do not cause permanent damage, passing one in your urine stream can be very painful.
Does Alcohol Cause Kidney Stones?
According to Cure-Kidney-Stones.com, the answer to this question is "no." Alcohol may contribute to dehydration, which can impede the passing of kidney stones. Although alcohol is not linked to the formation of kidney stones, Cure-Kidney-Stones warns that alcohol abuse probably does more harm than good.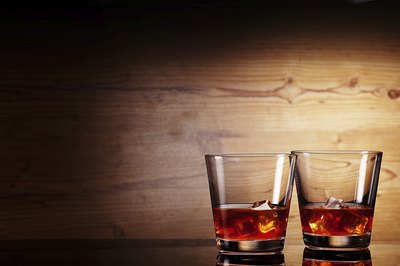 Beer and Kidney Stones
MD Junction states that beer may in fact be beneficial to sufferers of kidney stones. When an individual drinks moderate amounts of beer, the body is better able to dissolve the stone. The smaller the stone is, the easier it is to pass from the kidney. Beer also makes you urinate more frequently, which can help pass the stones because of the increased flow of urine.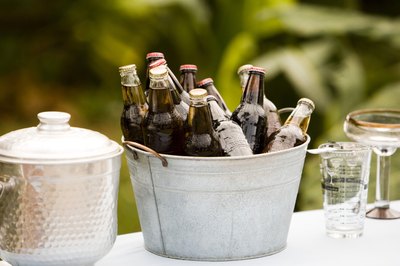 Wine and Kidney Stones
A Nurses' Health study found that wine may have properties that help prevent kidney stones. The study tracked a group of nurses and found that moderate wine consumption decreased the risk of kidney stones by 59 percent for women between the ages of 40 and 65.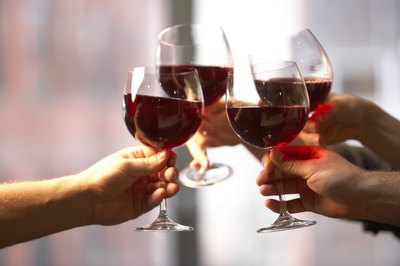 Talk to Your Doctor
If you have Kidney stones and feel concerned about your level of alcohol intake, be sure to talk to your doctor. She can help you measure safe amounts of alcohol consumption and further inform you as to how alcohol affects this kidney disorder. If you have a problem with alcohol abuse, your doctor can also help you find solutions to dealing with your habit.