The Department of Veterans Affairs provides health care, financial assistance and burial benefits to United States military veterans and their families. Formerly called the Veterans Administration, the VA offers select dental treatment to certain groups of veterans and their families as part of the health care benefits.
Significance
Approximately one-fourth of the United States population is potentially eligible for VA benefits because of being a veteran, a family member of a veteran or a survivor of a veteran, according to the Department of Veterans Affairs. VA dental benefits provide dental treatment, like cleanings and X-rays, fillings, extractions, dentures and oral surgery for eligible veterans at no cost, or the cost of a small co-payment. The VA assesses veterans for eligibility for dental benefits by their levels of disability or service.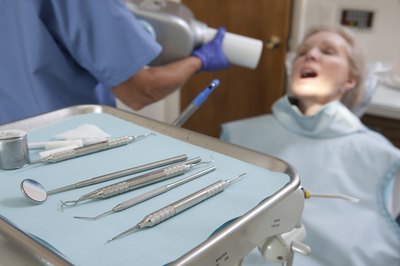 Complete Dental Benefits
Veterans in certain categories are eligible to receive any needed dental care at no cost. A veteran suffering from a dental disability that is directly connected to her military service, for which she is eligible to receive VA disability compensation, receives all dental services at no cost. A 100 percent disabled veteran, or a veteran who is unemployable due to her service-connected disabilities receives all needed dental care from the VA. Finally, any veteran who is designated as a former prisoner of war receives all needed dental services as part of her VA benefit package.
One-Time Dental Benefits
A veteran from the Persian Gulf War era receives a one-time dental treatment if he has a dental disability connected to his military service that existed at the time of his discharge from the military. The veteran must apply for the dental treatment within 180 days of leaving active duty. The veteran's discharge papers should not indicate that he has received all needed dental treatment, and he must have served 90 days or more during the Persian Gulf War.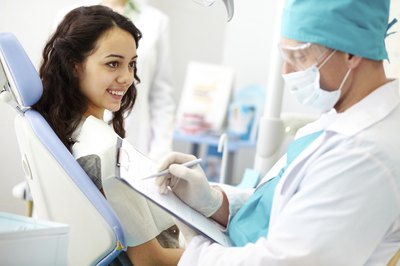 Limited Dental Care
Any veteran in a vocational rehab program receives the dental care she needs to complete and be discharged from the program. A veteran who has a service-connected dental disability, but is not eligible to receive VA disability compensation for that disability, still receives the dental treatment she needs to repair or improve that particular dental injury.
Sometimes non-dental injuries cause dental problems. If a veteran has a non-dental injury connected with her time of service that is determined by the VA to be causing a dental problem, she receives free dental treatment from the VA on that problem.
Sometimes dental problems cause or exacerbate illnesses or injuries in other parts of the body. If a veteran is receiving outpatient medical care or is scheduled to receive inpatient medical care from the VA on an issue caused or exacerbated by a dental problem, the VA treats the dental problem as well.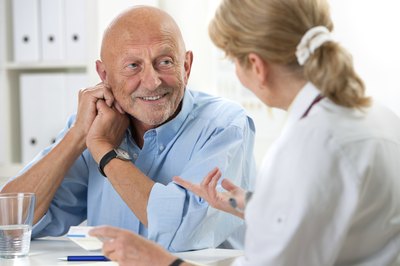 Homeless Veterans
If a veteran is enrolled in a VA homeless program for more than 60 days, he receives dental treatment. However, the VA must determine that dental treatment to be medically necessary. Homeless veterans are covered by VHA Directive 2007-039, which aims to help homeless veterans become more self-sufficient.