The elliptical trainer has quickly established itself as a popular exercise machine in health clubs across the nation. If you use the machine properly, often and for a prolonged period of time, you are likely to lose weight and get a good cardiovascular workout. But will it help you achieve a flatter stomach?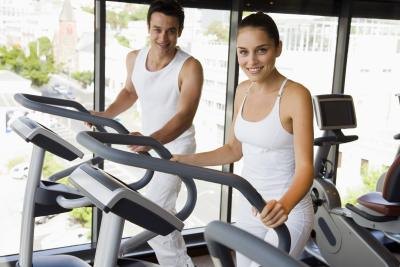 (Jupiterimages/Goodshoot/Getty Images)
The elliptical, which is a stationary exercise machine, simulates the leg motions of someone running or walking. Foot plates support the individual's feet throughout the entire motion. It is a good alternative for individuals who do not wish or cannot participate in high-impact exercise. The intensity can be adjusted to the liking of any exerciser. In addition to footplates, many ellipticals have arm handles that you pull. According to http://www.ellipticaltrainers.com, "Because you are including the upper 30 percent of your body in your workouts, the results will be more efficient." Larry D. Miller invented the elliptical trainer, and he patented it in 2004. It is also known as a cross trainer or simply an elliptical.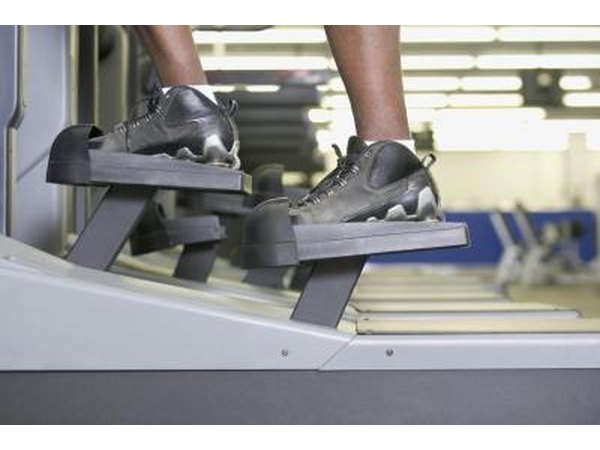 Jupiterimages/Comstock/Getty Images
The elliptical trainer is designed for cardiovascular workouts, not to achieve muscle growth and muscle strength. Probably the most important aspect in flattening your stomach is to strengthen the muscles in the abdominal region. When a muscle is strengthened, it is tightened. Contrary to popular belief, you need to work the deeper abdominals and transversus abdominus, also known as TvA or the "core", instead of the rectus abdominus. Rectus abdominus is the superficial ab muscle, known as the "six-pack." Pilates-style exercises are effective in flattening your stomach as these engage your "core" muscles well.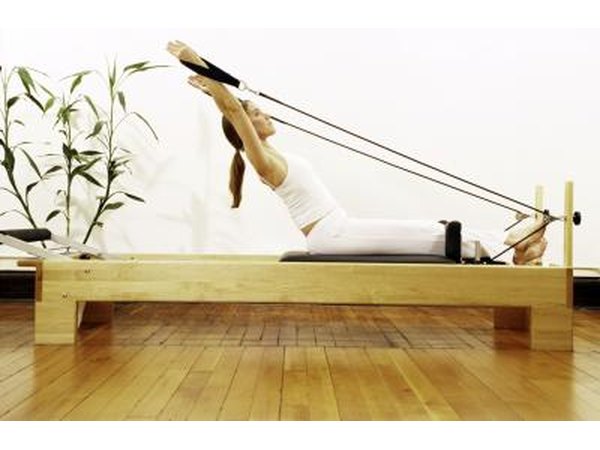 Brand X Pictures/Brand X Pictures/Getty Images
You can use the elliptical to strengthen your core muscles, although you are likely to get the best results if you also do some traditional ab exercises such as crunches and planks. The way to train your core while using the elliptical is to simply refrain from holding on to the arm handles, which are going to be either the moving type or stationary, designed for you to support yourself while moving your legs. Make sure your core is activated by moving your bellybutton toward your spine and that you are standing upright throughout the entire time spent on the elliptical.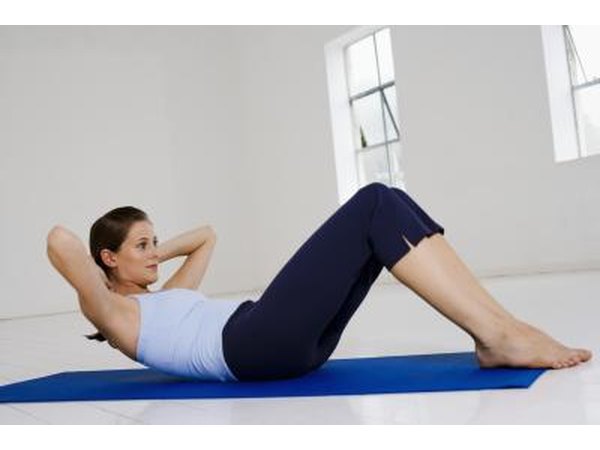 Pixland/Pixland/Getty Images
There are three factors to keep in mind when you want to flatten your stomach. First, you need to make sure your diet is healthy and low in calories. Second, you should engage in a full-body strength workout at least twice a week, so you build muscles. Three or even four times a week is best. These workouts will build muscles in all of your body, which will help keeping your metabolism high. A high metabolism burns more calories. Last, you need to make sure your body fat is low enough, so your tight, flat abs are actually visible and not hidden under a fat layer.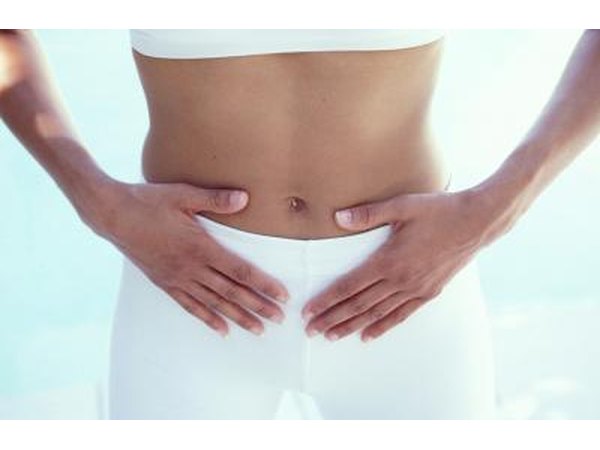 Pixland/Pixland/Getty Images
The elliptical can help you achieve a flat stomach, as doing cardio is important in lowering your body-fat percentage. The heavier you are, the more important it is for you to do lots of cardio. Because the elliptical is low-impact, it puts little stress on your joints. This means it is especially good for heavy individuals.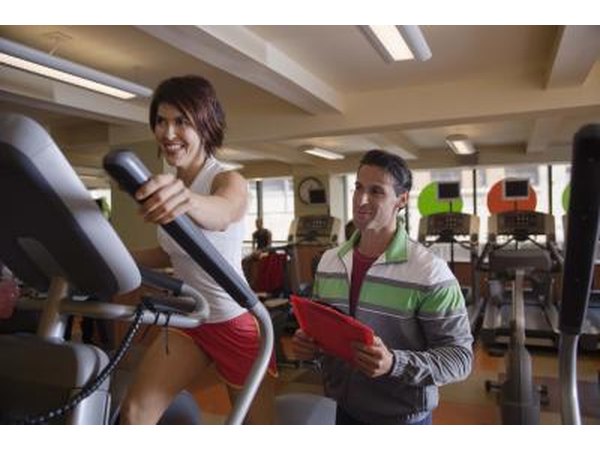 Jupiterimages/Comstock/Getty Images
Promoted By Zergnet