Dental crowns are caps that are placed on top of existing teeth to prevent further damage to the tooth and to facilitate normal functions such as biting or chewing. Sometimes crowns will come lose or will become prone to pain or hot/cold sensations. In these instances, dental care is nearly always necessary; however, the nature of the affliction may necessitate different types of care and treatment.
Significance of Crown Discomfort
Sensitivity around a crown is common and to be expected following a new procedure. Most patients report a degree of hot and cold sensitivity following new crown placement. Temporary crowns are more prone to thermal sensitivity due to the fact that they fit less tightly and completely than permanent crowns do. A patient may often wait a few weeks to find that sensitivity has all but disappeared. In severe or prolonged cases, however, a dentist should be contacted with the concern.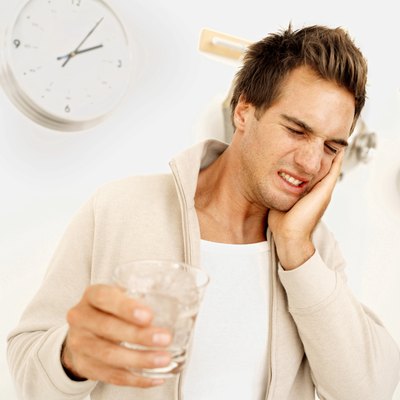 Common Problems With Food
A potential complication occurs when a bit of food, such as candy or a popcorn kernel, becomes jammed between a dental crown and existing teeth. Soft tissues can become damaged in these instances, causing further complications. Toothpicks or dental floss may be used to attempt to free objects trapped against a crown. Over-the-counter numbing agents such as Anbesol may help to relieve pain. Once again, it is imperative that if pain persists, a qualified dentist be contacted for an opinion.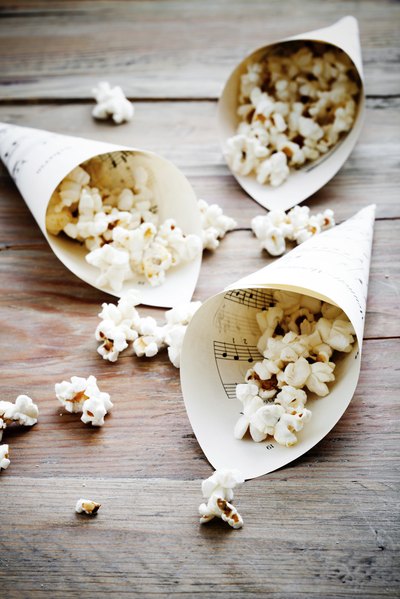 Use Time to Heal Gum Discomfort
The edge of most dental crowns ends right at the gum line or a tiny bit below. Hence, sensitivity in the gums will usually occur just following the fitting of a dental crown. Swollen gums can be treated with aspirin, and rinsing the mouth with saltwater several times daily can assist greatly in alleviating pain associated with a new crown. The crown making process has a tendency to cause gums to swell, so time and care can often solve the problem naturally.
Emergency Situations
Loose crowns occur relatively frequently in temporary crowns and it is also common for permanent crowns to become loose over time. The affected area should be cleaned as well as possible with toothpaste or floss, and a temporary fixative may be applied to keep the crown in place until an office visit. Due to the extreme pain and discomfort you might feel, this issue should be dealt with by a dentist as soon as possible.
Considerations
If, after time, any type of pain in the dental crown persists, a dentist should be contacted to discuss options with a patient. Analgesics, like ibuprofen or aspirin, are often recommended to remedy temporary discomfort. Ointments and fixatives are made especially for people experiencing complications from new dental crowns, and these can be bought relatively inexpensively over the counter. You should gauge for yourself whether the pain is too much to endure beyond a brief period of time. A crown becomes buffered and finished as you bite down on things and use your teeth, so oftentimes allowing the mouth to get used to the crown is necessary before a dentist can make further adjustments.