Nothing says elegance more than a delicate pastry accented with a touch of edible gold leaf. Yet home cooks worry needlessly about the danger of ingesting flakes of gold leaf and the cost of purchasing it. Not only is gold leaf safe to ingest and harmless to the body, but it's inexpensive.
Misconceptions
Many people think that edible gold leaf must be bad to ingest, since other metallic decor has been found to contain harmful byproducts, notably silver dragees. Dragees, small silver-colored balls, have been banned for sale in the state of California since 2003.
Gold leaf does not contain harmful byproducts and, according to Edible Gold, has been certified safe at any level of consumption. While the Food and Drug Administration in the United States has not tested edible gold leaf, European equivalents of the FDA have certified it food-grade, and U.S. FDA representatives noted in 2005 that no one had asked them to make a recommendation on edible gold leaf.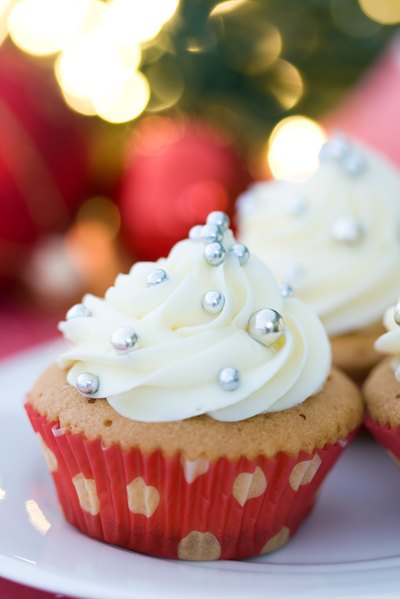 Consumption
Edible Gold states that gold leaf "will pass out of the body after about 24 hours unchanged without causing any harm or reaction on the body." Most edible gold leaf products are 22- to 23-karat gold and contain no metal additives that the human body cannot process. Edible Gold sells gold leaf that is a combination of pure gold and pure silver, both of which are edible in any size quantity.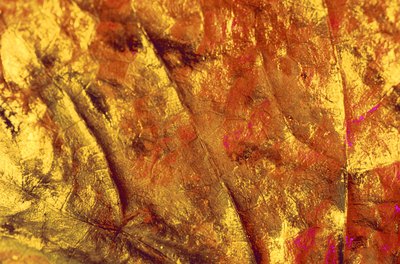 Uses
Edible gold leaf can be used to garnish handmade chocolates, cakes and candies. While typically used to decorate desserts, edible gold leaf is also an attractive addition to cocktails or delicate canapes. The edible gold itself has no taste and no texture, melting upon consumption. Whatever your intended use, a touch of edible gold leaf will convey elegance and good fortune and is sure to dazzle your guests.
History
Edible gold leaf has been used for decoration for centuries, most notably by the Italians and French. In Renaissance Italy, entire banquet dishes might be enveloped in gold, according to producer Lynn Neuberg. In 2009, the Japanese began decorating sweets and sake with edible gold. Edible gold is appearing with greater frequency in fine dining, where restaurant chefs feel the need to present something unusual and evocative to their guests.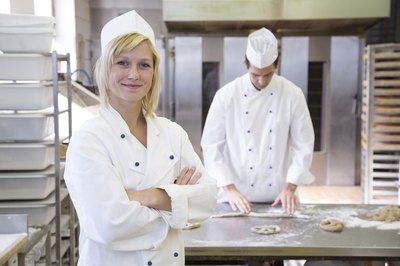 Process
The thin sheets of edible gold leaf are very fragile and can be challenging to work with. For best results, use the tip of a paring knife to tear a small amount of gold leaf off of the sheet. Use a second paring knife to scrape the gold leaf onto the item you are decorating. The gold leaf will naturally crinkle during the process to create a unique design.