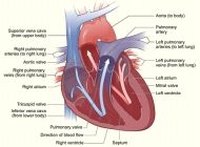 Drug maker AstraZeneca uses the brand name Seloken for the medication metoprolol in most of Europe. The company sells the medication under the U.S. brand name Toprol-XL, and a branded competitor named Lopressor is also available in the United States from Novartis. In Europe, patients take Seloken to treat high blood pressure, angina, irregular heart rates, heart attacks or hyperthyroidism. Patients can also take Seloken to prevent migraines. When using the medication, most patients experience no serious side effects.
Most Frequent Side Effects
Patients using Seloken have most often reported dizziness and fatigue as side effects. Other commonly reported side effects have included slowed breathing, slowed heartbeat, itching and rash.
Rarer Side Effects
Rarely, patients taking Seloken have experienced cold hands and feet, drops in blood pressure that lead to fainting, labored breathing, swelling in the hands and feet, worsened psoriasis, hair loss, dry eyes, impotence, joint pain and vomiting.
Stopping Treatment Warning
Patients going off Seloken therapy need to work with their health care providers to develop a schedule for gradually tapering down the dose over one or two weeks. Stopping Seloken suddenly has led some people to suffer heart damage or heart attacks.
Other Warnings
Many conditions can make it risky for patients to use Seloken. The most significant of these is asthma because the medication can trigger asthma attacks. For patients with diabetes, taking Seloken can mask the racing heartbeat symptom of having dangerously low blood sugar. Last, patients with peripheral vascular disease have worsened symptoms when they use Seloken.
Contraindications
Patients with very weak hearts, very slow heart rates or untreated cardiac failure cannot take Seloken. Nor can patients who wear an external pace maker or patients who have a condition in which electrical signals do not always travel from one part of the heart muscle to another (i.e. cardiac block).