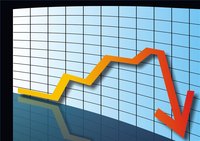 Technology has a specialized life cycle based on the rapid nature of change in this industry. From product innovation and product diffusion in the market to the end-of-life phase, the foundation of the product life cycle in technology is adaptation and adoption. Understanding the stages of the technology product life cycle is essential to making strong marketing decisions that maximize profits.
Invention
The first phase in a product's life is innovation or product introduction. This stage is entered into with the development of a new technology product or process. This innovation can stem from academic research, corporate research initiatives or from trying to solve problems with existing products. Invention is the spark that can craft a new generation of products, launch companies and keep existing companies producing significant profits. Without a constant stream of new product inventions, technology companies will not thrive.
High-Visibility Phase
The second phase in a technology product's life is high visibility, or innovation. When a product is launched for public use, it becomes highly visible for consumption. Technology vendors ship high volumes of products typically to technology enthusiasts who want performance. These technology enthusiasts may incorporate the new technology into their own products.
The second sets of users are called early adopters or visionaries. These individuals like to be on the cutting edge of new technology and want to be the first to try new products. Early adopters help create marketing "buzz" about new technology products as they encourage their friends and associates to try the new product.
Diffusion
The diffusion stage of a technology life cycle occurs naturally as more individuals and companies adopt the product. During this stage, most customers look to the product for solutions to problems and to provide convenience options. Over time, skeptics will even adopt strong technology products.
Product Phaseout
After a technology product has become well established in the market, technology companies look to maintain their sales volume by launching a new version of their product. The release of a second version of the product initiates the product phaseout stage. The new version will incorporate new features, improvements and stability options and is targeted at the company's existing user base. If the new product sells well, a company will continue producing new versions until overall sales decline.
End-of-Life
The last stage of a technology product's life is called the end-of-life phase. Products enter this stage when a company makes the decision to stop manufacturing or supporting the product. Eventually other technology changes will make the product obsolete, and customers will move on to a new product or technology.