A study by JM Somers published in the Canadian Journal of Psychology in 2006 reported that 16.6 percent of people worldwide will experience generalized anxiety disorder throughout their lifetime. Left untreated, generalized anxiety disorder frequently leads to depression, substance abuse, insomnia and digestive problems. Fortunately, there are a number of treatments available to help mitigate the effects of generalized anxiety disorder, including the prescription medication alprazolam. In Australia, patients receive alprazolam under the brand name Alprax. Despite its effectiveness, Alprax is not for everyone as it presents several risks for side effects and complications in some patients.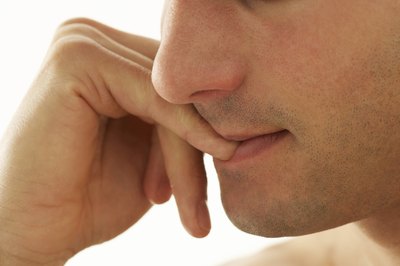 Common Side Effects
Approximately 77 percent of Alprax users report drowsiness, making this the most common side effect of the drug. Fatigue, sedation, memory impairment and increased appetite are also common, occurring in at least 30 percent of users. More than 15 percent of patients who take Alprax experience cognitive difficulties, lightheadedness, constipation, nausea, vomiting, diarrhea, abdominal pain, decreases in appetite, changes in weight and dry mouth.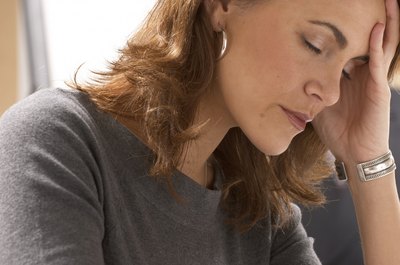 Other Side Effects
Alprax also has the potential to cause a number of other annoying, but not dangerous, side effects. Neurological and psychological effects of the drug include clumsiness, changes in libido, confusion, loss of balance, talkativeness, headaches, weakness and tingling in your extremities. Between 1 and 6 percent of users report additional gastrointestinal effects, such as increased salivation and indigestion. Women who take Alprax sometimes experience increased incidents of pre-menstrual syndrome, menstrual irregularity and cramps. Men taking the drug sometimes notice the swelling of breast tissue and sexual dysfunction. Additional side effects of Alprax include swelling, breathlessness, an increased incidence of urinary tract infections and pain in your muscles, joints or limbs.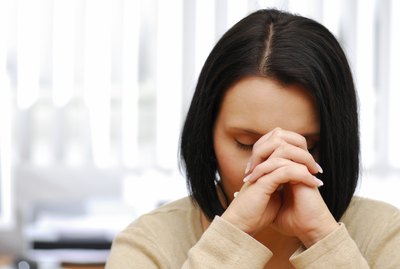 Drug Interactions
There are some medications which produce unwanted side effects when used in conjunction with Alprax. For example, taking oral contraceptives and asthma theophylline medications heightens the sedative effects of Alprax. Macrolide antibiotics and the acid reflux medication omeprazole increase the frequency of Alprax's side effects. When used with Alprax, some drugs cause a life-threatening condition known as respiratory depression that makes your brain incapable of controlling your breathing. Because of this, narcotics, anti-epileptics, certain antidepressant and muscle relaxants are typically not given to patients taking Alprax. You should also avoid alcohol while taking Alprax as it also increases your risk for respiratory depression.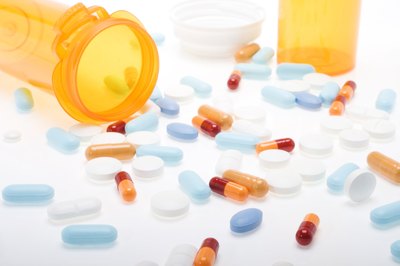 Risks
In addition to minor side effects and the risk of interactions, Alprax has the potential to cause serious medical complications. Serious neurological problems occur in some patients, such as difficulty speaking, vertigo, hallucinations and tremors. Approximately 15 percent of patients taking Alprax experience a slowing of heart rate, while another 5 percent undergo a dangerous drop in blood pressure levels. Inflammation or damage to your liver is also possible while taking Alprax. Infrequently, use of the drug results in a potentially life-threatening infections of the skin known as Stevens-Johnson syndrome.
Physical Dependence
Patients who take Alprax for an extended period of time are at risk for developing a physical dependence upon Alprax. This is most common after twelve weeks or more of use. Once you develop a physical dependence to Alprax, it is likely that you will experience side effects if you suddenly discontinue using alprazolam. Occurring in more than 15 percent of patients, the most common adverse effects of Alprax dependence are insomnia, light-headedness, twitching, headache, extreme anxiety, fatigue and vomiting. In rare instances, Alprax withdrawal causes seizures.