The primary function of a backyard fence is to mark the boundaries of your property. However, it may also serve a number of other purposes, from child and pet containment to mere decoration. Residential fences come in many different designs. The fence you choose for your backyard will depend entirely on the purposes you intend it to serve.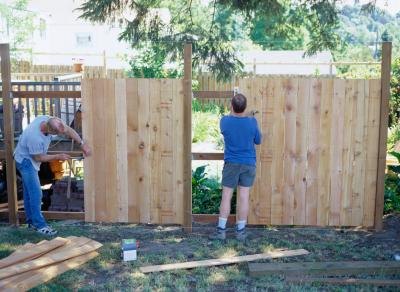 (Ryan McVay/Photodisc/Getty Images)
There are many options when it comes to the type of wood, but as far as structure is concerned, most wooden fences fall into one of three categories: picket, privacy and ranch.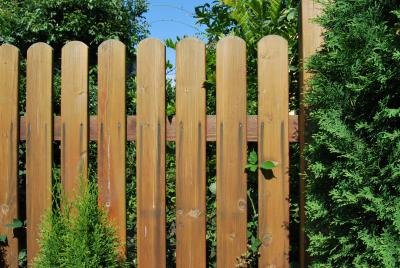 Rolf Robischon/iStock/Getty Images
This category includes the classic "white picket fence." Wooden boards stand vertically, spaced usually 1 ½ inches apart. Horizontal boards at the top and bottom connect these sets of "pickets" to wooden posts. These fences are primarily decorative fences, as they do not provide much privacy or security, standing only 3 to 5 feet tall. However, they easily contain small pets and children.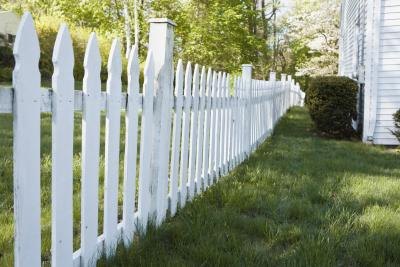 Jupiterimages/Stockbyte/Getty Images
As the name suggests, these fences are built for privacy. According to Beeson Fence Builders, "these types of fences can be built to heights as high as 8 feet tall." They also do not contain visible gaps between the wooden boards. Privacy fences are the most secure out of the wooden fences and may screen your yard from heavy winds.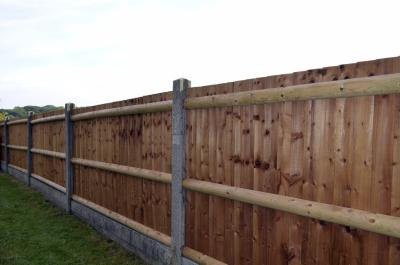 bunsview/iStock/Getty Images
Ranch style fences have vertical posts spaced about eight feet apart, connected by either two or three evenly spaced wooden rails. These fences offer no protection from intruders but are often used to contain large livestock. These fences, especially the split rail variety, are also used decoratively.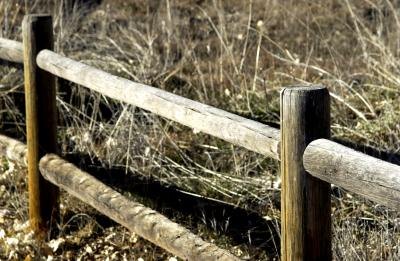 Vstock LLC/VStock/Getty Images
Chain link fences are by far the most versatile. They have metal posts that stick vertically from concrete foundations and support crisscross chain link sections. These fences vary widely in height and, while alone they offer no privacy, vinyl slats can be positioned vertically through the slats to lower visibility. Chain link fences are quite durable and, depending on the height, can be very secure.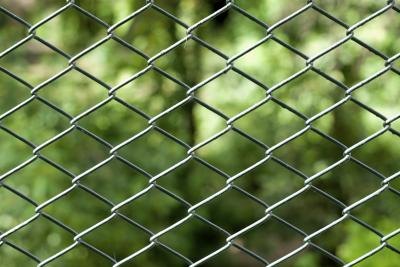 Chunumunu/iStock/Getty Images
Wrought iron and aluminum fences are usually built for their ornamental value, aluminum functioning as the cheaper alternative to wrought iron. These fences are structurally similar to the picket fence, except that the posts sit in a concrete foundation. While these fences do not offer much in the way of privacy, they are extremely durable and easily maintained.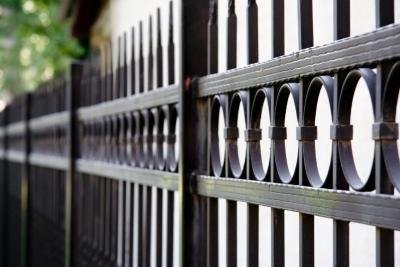 Ljupco/iStock/Getty Images
Vinyl fences really don't have their own style. Vinyl is simply used to cost-effectively emulate the designs of non-vinyl fences. It can be made to look like a metal or wood fence. In addition to being inexpensive, vinyl is also very durable and low-maintenance.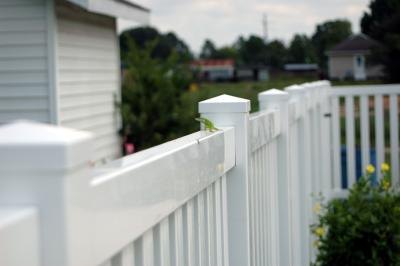 Nicole Chiasson/iStock/Getty Images
Promoted By Zergnet