Millions of people get sick from the flu virus each year because it can easily be spread from one person to another. Because the virus can live outside the body for extended periods of time, not getting the flu is nearly impossible without vaccination.
The Influenza Virus
The influenza virus is highly contagious. Flu symptoms include coughing, sneezing, runny or stuffy nose, difficulty breathing, fever of up to 101 degrees Fahrenheit, chills, exhaustion and sore throat. Children can run fevers has high as 103 to 105 degrees and often suffer from nausea, vomiting and diarrhea. Visit a doctor within 48 hours of symptoms for a better response to antiviral medications.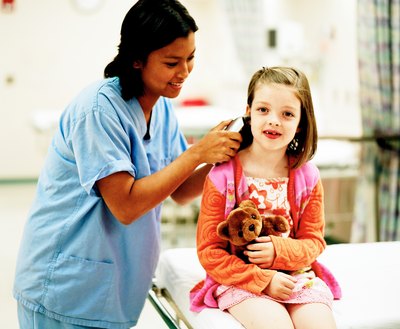 How it Spreads
Influenza is easily transmitted from an infected person to a healthy person. Sneezing, coughing or talking cause the virus to become airborne and can enter another individual through the nose, mouth or eyes. The virus can also live on surfaces. If a healthy person touches something an infected person has touched and then rubs his eyes, licks his hand or picks his nose, he is likely to contract the virus as well. Regular washing of hands and cleaning surfaces will kill the virus and prevent it from spreading to others.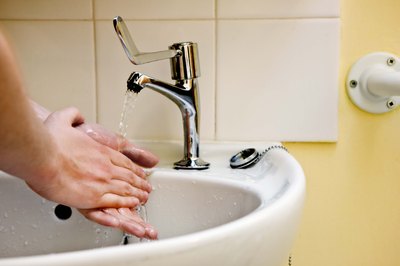 Time Frame
Most people are sick with the flu for about seven to 10 days. However, the virus can also live outside the body for up to 48 hours. Nonporous (hard) surfaces such as countertops, door knobs, keyboards and telephones can harbor flu germs for two days. Influenza can live on porous (soft) materials, such as curtains, sheets, and clothing, for eight to 10 hours. Wash hands frequently. The virus can live on unwashed hands for five minutes.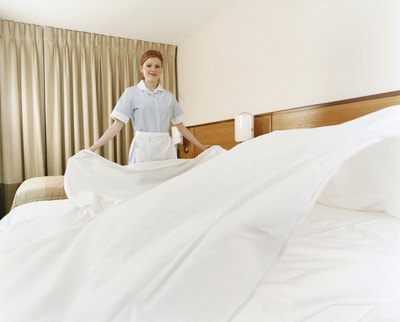 Prevention
The best way not to catch the flu is get vaccinated yearly. Eating balanced meals and drinking adequate amounts of fluid helps the immune system. Sanitizing surfaces, objects and toys with cleansers containing alcohol kills the virus before it can infect anyone.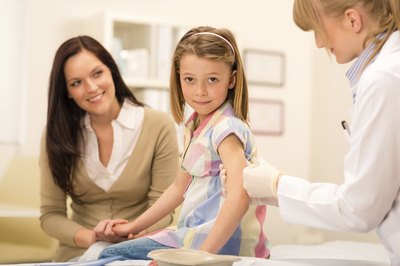 Risks
Failure to treat influenza properly can lead to serious infection and illnesses such as pneumonia, bronchitis and sinusitis.