Inflammation may play a role in a number of chronic diseases, including heart disease, stroke and some types of cancer, according to a meta-analysis published in The Lancet in January 2010. What you eat can affect the amount of inflammation in your body, with healthier diets tending to decrease inflammation while unhealthy diets tend to increase inflammation.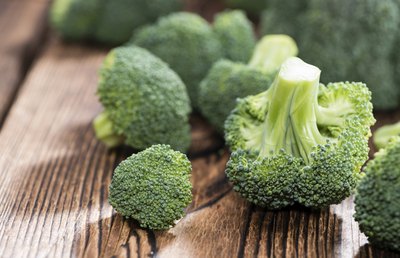 Overall Dietary Pattern
Instead of eating a typical American diet, consider following a traditional Mediterranean diet, which includes plenty of beans, whole grains, vegetables and fruits. This type of diet, which tends to be high in monounsaturated fat and low in saturated fat and has a higher ratio of omega-3 to omega-6 fats than the typical American diet, can have an anti-inflammatory effect, according to an article published in Nutrition in Clinical Practice in December 2010. Avoid diets high in sugar, trans fats, saturated fats and refined starches, recommends another article published in the Journal of the American College of Cardiology in August 2006.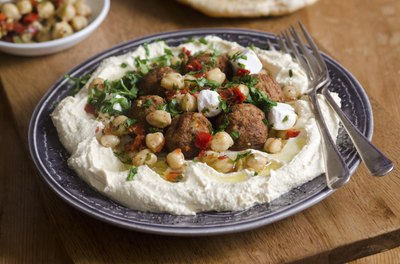 Fruits and Vegetables
Fruits and nonstarchy vegetables are generally considered anti-inflammatory because they are low in fat, provide fiber and contain antioxidants and other beneficial plant chemicals. Choose fruits and vegetables in a variety of different colors, including dark leafy greens, tomatoes, berries, cruciferous vegetables and orange and yellow fruits. Carrots, broccoli and spinach are good choices. Although avocados are high in fat, it is the healthy, monounsaturated type, so these are fine to eat on an anti-inflammatory diet.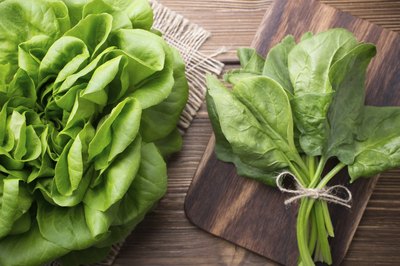 Protein-Rich Foods
Fish and seafood are anti-inflammatory foods due to their high omega-3 content, and they also offer high-quality protein. Flaxseeds and walnuts also provide omega-3 fats and protein. When you're not eating fish, consider getting your protein from vegetarian protein sources, such as beans, along with small amounts of low-fat dairy products and lean meats. Add a small serving of nuts, or about an ounce, as the monounsaturated fat in nuts has an anti-inflammatory effect.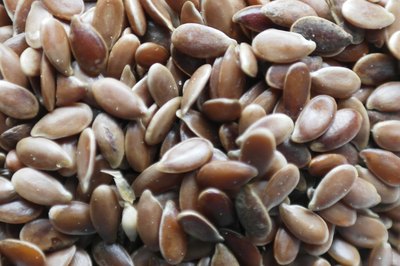 Grains and Cereals
You should limit the amount of highly processed foods you eat, and choose whole grains over refined grains. Whole grains, such as oats, brown rice, quinoa and whole-wheat, provide fiber, which can help minimize inflammation. Stay away from sweet baked goods, however, as these tend to increase inflammation due to the sugar, saturated fat and trans fat they typically contain.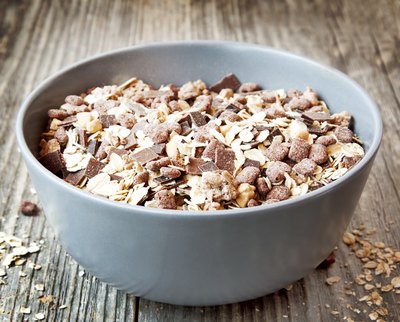 Other Foods
Small amounts of 70-percent dark chocolate can have an anti-inflammatory effect due to the antioxidants this treat contains. Stick with a 1-ounce serving, though, and have this treat in place of other sweets and treats that have a more inflammatory effect.
Choose olive, peanut or canola oil over fats higher in omega-6 or saturated fats, including other vegetable oils, butter and lard.
Tea and many herbs and spices, such as curry, oregano, cinnamon, dill, rosemary, ginger, garlic, turmeric and chili peppers, are also good sources of anti-inflammatory antioxidants.