The alcohol industry is a large contributor to the U.S. economy. In 2013, the revenue generated from the combined sales of beer, wine and distilled spirits totaled over $308 billion. Because alcoholic beverages are heavily taxed, increased sales lead to more revenue funneling into local, state and federal coffers.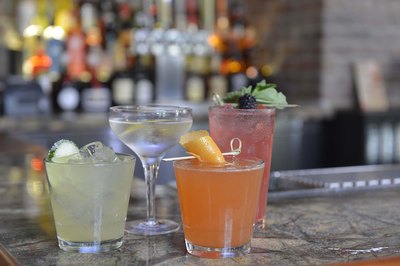 Beer
In the summer of 2013, Americans spent $11 billion on beer and malt beverages, which ranks beer as one of the largest selling products in the food and beverage channel, says senior vice president Andrea Riberi at Neilsen on Brewbound. While beer contributes almost $250 billion to the U.S. economy, the brewing industry generates $49 billion in local, state and federal taxes, according to a 2012 study commissioned by the National Beer Wholesalers Association and the Beer Institute. The U.S. brewing industry provides work for 2 million Americans, who earn about $79 billion in wages and benefits.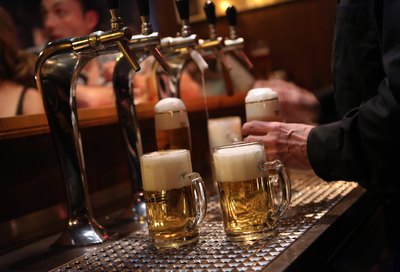 Wine
The U.S. is also the largest wine-consuming country in the world. Wine producers from California, other states and foreign sources shipped about 375 million cases, which equates to a retail value of about $36 billion, to America. Of those 375 million cases, California produced 215 cases or 57 percent of the U.S. wine market. Although the international wine market is competitive, U.S. wine exports continue to increase. U.S. wine exports amounted to $1.4 billion in 2012. California dominates the U.S. wine industry, accounting for 90 percent of U.S. wine exports, according to the Wine Institute.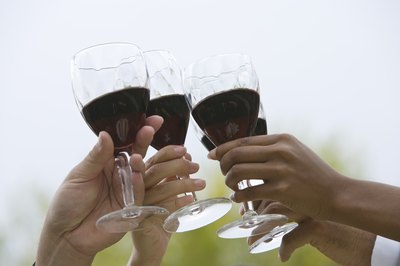 Spirits
Because of an expanding worldwide cocktail culture, the growth of a middle class with disposable income and a taste for American heritage, whiskey is experiencing a renaissance globally, according to the Distilled Spirits Council. In 2013, supplier sales increased to $22.2 billion, a 4.4 percent jump from 2012. Retail sales in 2013 reached $66 billion. While total exports bumped up to $1.5 billion, two-thirds of that number can be attributed to bourbon and Tennessee whiskey. The top five export markets for U.S. spirits are: Canada, United Kingdom, Australia, Germany and France.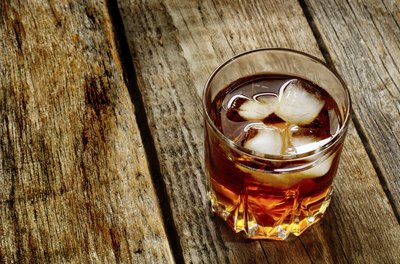 Consumption Trends
The U.S. per capita consumption of alcohol edged up to 35.2 liters in 2011 from 29.7 liters in 1997, according to Fortune. While half of all alcohol consumed in the U.S. is beer, American whiskey is rocketing in popularity. Even international distillers are creating brands to mimic homegrown U.S. whiskey. Because of its wide variety of flavors, vodka remains a favorite among American consumers. According to the Distilled Spirits Council of the United States, 122 of the 171 new vodka products ushered to market in 2013 were flavored.