Parents are highly interested in enrolling their young children in pre-kindergarten programs. The earlier learning stars, the more successful a child will be in life. If there are any learning problems, early intervention is the best strategy. Parents are fortunate to have several types of early childhood education programs available to them. Five common types of programs include public preschool, Head Start, Montessori, Waldorf and Reggio Emilia.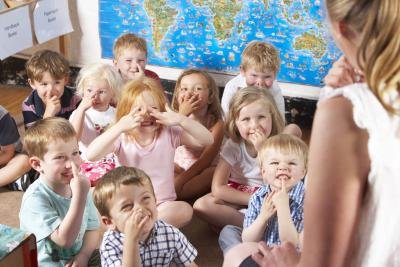 (Cathy Yeulet/Hemera/Getty Images)
Public preschool programs are gaining in popularity in states across the United States. These programs tend to be state-funded, and are primarily available to lower-income families. Some states provide the programs to all children within the district. Availability differs from state to state, and then district to district within each state. Names for such programs can include Universal Prekindergarten, Universal Preschool and Public Preschool. The programs are currently available in states such as New York, Georgia, Oklahoma, Illinois, California and West Virginia, with more states looking to add them. Teachers apply the best early childhood practices they know, in an attempt to better prepare the children for their kindergarten year. Most programs tend to include children at age 4, with some starting to take children at age 3.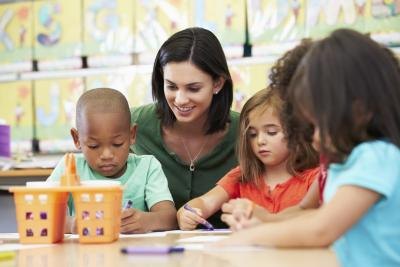 monkeybusinessimages/iStock/Getty Images
Head Start programs are publicly funded with federal money. They are geared toward families who are at a lower income level, with children under the age of 5. Early Head Start focuses on women who are pregnant and children ages 0-3 years. People wishing to enroll their children in Head Start or Early Head Start programs need to contact their local Head Start office. Some of the services can also be located by some local departments of human services, if available. Children who receive some kind of public assistance, due to medical or psychological conditions, are often also eligible. Each local office will determine a child's eligibility. Head Start programs aim to prepare the child for kindergarten, as well as to educate parents about their responsibilities and about child development.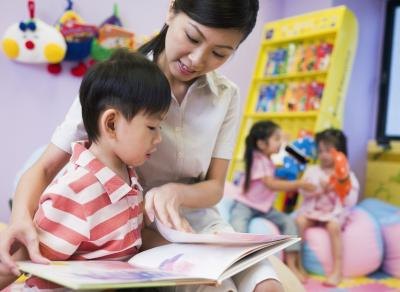 Fuse/Fuse/Getty Images
Most Montessori early childhood education programs are designed for children ages 3-6. Some schools also offer toddler programs. A few offer an infant program. Within these programs, children are directed through a sequence of materials that offer hands-on learning. Teachers are known as directresses, as they direct children to appropriate activities, instead of constantly teaching. Direction comes as a result of the teacher's observations and carefully maintained notes. Children tend to stay with their teachers for three years. While most of these programs are provided through private schools, a few public school systems are implementing Montessori into their programs.
YanLev/iStock/Getty Images
In Waldorf education, the teacher demonstrates practical, domestic and artistic activities, which the children are to imitate. Imagination is encouraged through storytelling and dramatic play. Toys used are created from natural materials only. Children often bring from nature their own items with which to play and to explore in the classroom. Curriculum is based on the three developmental phases of childhood: birth to 6 or 7 years of age, ages 7 to 14 and 14 to 18. Waldorf founder Rudolf Steiner believed that children in this first phase of childhood learn best through imitation.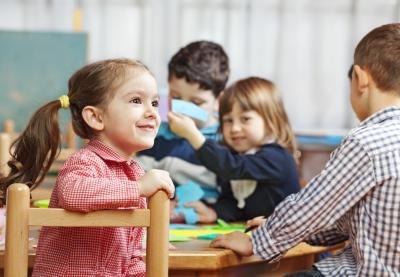 Dejan Ristovski/iStock/Getty Images
The Reggio Emilia approach is another one with Italian roots, like Montessori. In this type of program, teachers, parents, and children collaborate in the learning process. if children show an interest in an activity, teachers will provide ample learning opportunities across the curriculum to feed that interest. Schools also provide information to parents, based on their questions and needs, to help them assist their children in the learning process. Parents can also frequently be found participating in the classroom. Assessments are made via photographs, videotapes, tape recordings, and written documentation. Children also stay with their teachers for three years. Many Reggio Emilia programs are found in private schools, though some public schools around the country are starting to adopt this method.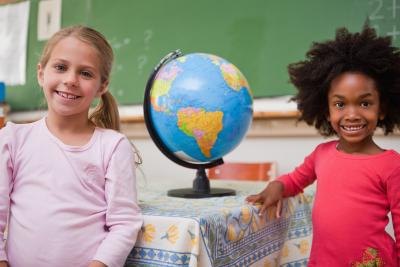 Wavebreakmedia Ltd/Wavebreak Media/Getty Images
Promoted By Zergnet