Perhaps one of the most important yet often overlooked dangers of drinking alcohol is the threat drinking poses to the heart. Alcohol consumption can change the way your heart beats. Too much drinking for too long could change that all-important rhythm for good.
(Comstock/Stockbyte/Getty Images)
If you're healthy, your heart should beat 60 to 100 times per minute while at rest. But if you have a defect or an outside trigger, like alcohol, your heart rate can shoot up to more than 100 beats a minute when at rest, according to the Mayo Clinic. Those who have the most common heart rhythm disturbance, what's called an atrial fibrillation, can have heartbeats that skyrocket to 300 to 600 times a minute, according to the Cleveland Clinic.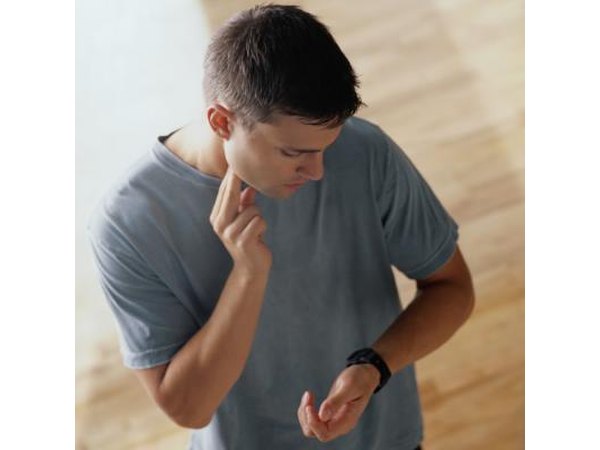 Duncan Smith/Photodisc/Getty Images
When your heart beats too fast, it's called tachycardia. When you have atrial fibrillation, the impulses that go through your heart to initiate its beating are too rapid and disorganized, according to the Cleveland Clinic. In at least 10 percent of cases, there isn't an underlying disease that sets off these erratic impulses. Rather, alcohol and other drugs are often considered a direct cause.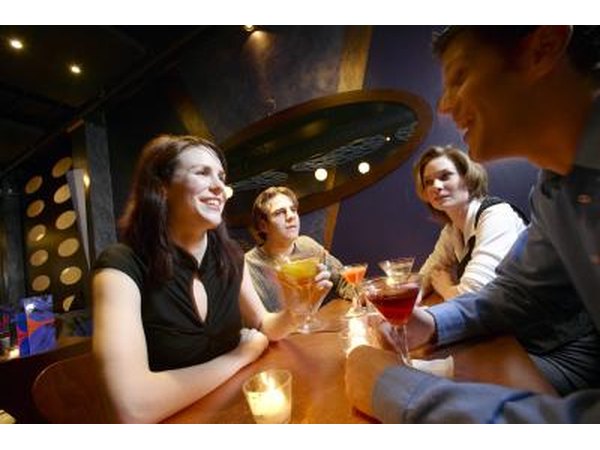 Hemera Technologies/AbleStock.com/Getty Images
Over time, drinking alcohol excessively can lead to a condition called cardiomyopathy, which makes the heart beat less effectively, according to the Mayo Clinic. This can ultimately harm the tissues of the heart.
Disturbances to the heart, like atrial fibrillation, can impinge upon the heart's ability to pump by as much as 25 percent. This can lead to heart failure and increase the likelihood of developing a stroke, according to the Canadian-based Centre for Addiction and Mental Health. Though men drink twice as much as women, according to the CAMH, women are twice as likely to die from heart disease triggered by outside forces like alcohol.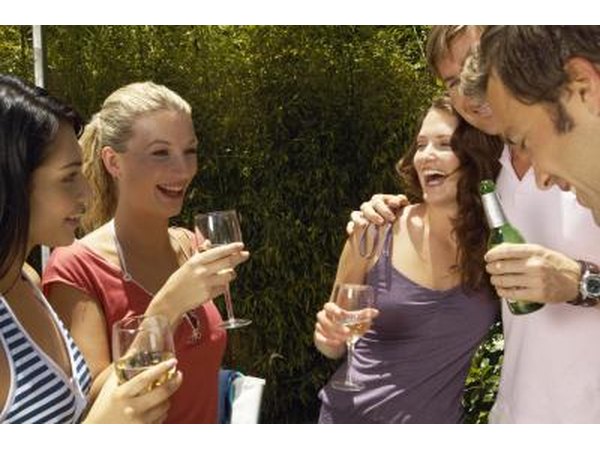 Kane Skennar/Digital Vision/Getty Images
According to the Cleveland Clinic, when alcohol interferes with the heart's ability to pump as it should, it also puts you at risk for blood clots. These clots can travel to other places in the body, including the heart, kidney and intestines.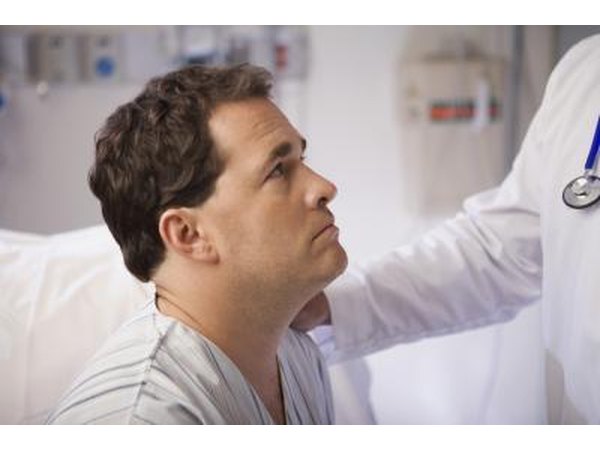 Medioimages/Photodisc/Photodisc/Getty Images
Promoted By Zergnet