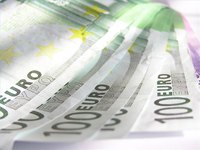 Fluctuations in international currency rates, commonly known as exchange rates, are a normal part of economic and business cycles. At the base of all rate changes are supply and demand forces that set currency rates based on the monetary flow of individual currencies. Much of what affects currency rates is the anticipation of future changes in economic fundamentals, political situations and currency stability of a country.
Inflation and Recession
Inflationary periods and recessions both directly relate to the ability of a country to buy goods and services on the international market. Recession periods decrease purchasing power and decrease the value of the currency. Periods of inflation increase the purchasing power of a country, which leads to an increase in the value of the currency.
Interest Rates
According to the International Fisher effect, interest rates impact exchange or currency rates. The futures price of a currency, or the anticipated price at a spot time in the future, incorporates a currency's interest rate into the price. This theory assumes that the difference between exchange rates of any two currencies is equivalent to the difference in interest rates. Also, if interest rates are expected to rise, currency rates tend to increase, while anticipated interest rate decreases lower the value of a currency.
Economic Fundamentals
Anticipated changes in the economic fundamentals of a currency can have an immediate impact on currency rates. Economic fundamentals are noted through economic data reports, interest rates, changes in a country's monetary policy, international investments and international business levels. If information is released that indicates a currency is becoming unstable, like a slowing of economic growth, the value of a currency typically declines. Likewise, if reports show added international investments and economic growth, a currency's value is strengthened.
Political
Political disruptions or instability can negatively impact currency rates. When a country is politically stable, it is seen as a good place for business and economies to thrive, especially if political decisions are made that enhance the business environment. Currency rates are stable in calm political situations, while disruptive political environments decrease the value of currencies.
Foreign Debt
The foreign debt of a country can impact currency rates. When the foreign debt is reasonable and the ability of the country to meet debt obligations is strong, currency values are higher. When foreign debt is high and the country's ability to make debt payments is questionable, currency rates tend to decrease.