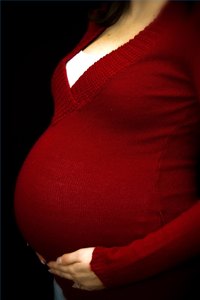 Hydrocodone, also known as Vicodin, is one of the most commonly prescribed pain killers by doctors for a variety of ailments, both chronic and acute. Like most other opiate derivatives, hydrocodone is highly addictive if used regularly or abused. It has also been prescribed to pregnant women who suffer from chronic or acute pain caused by an injury during pregnancy.
Category C Drug
Drugs are classified by the Food and Drug Administration into varying classes for use by doctors when prescribing to pregnant women. Some drugs have no effects on the developing baby, others may cause minor problems, and still others may cause severe birth defects and even death. Hydrocodone has been listed as a Category C drug, meaning that it has not been studied enough in humans; but animal testing suggests there may some defects caused by its interaction.
Hydrocodone Prescriptions
Category C drugs are allowed to be given to pregnant women if the attending physician sees fit that the risks outweigh the benefits of the drug. In the case of hydrocodone, it is commonly given to pregnant women sent to emergency rooms for various pains and is used throughout pregnancy for women with chronic pain.
Hydrocodone in Animals
A study examining the effects of hydrocodone in pregnant hamsters and it was determined to increase the risk of cranial defects in the animals. There is some evidence to show that the limited testing on humans also shows an increased risk of cranial defects.
Hydrocodone and Addiction
Hydrocodone is a narcotic and, as such, carries the risk of addiction not only to the mother, but to the baby as well. A baby that has been exposed to regular dosages of hydrocodone throughout the pregnancy, especially in the later weeks, may develop an addiction and suffer from withdrawal symptoms once born. Symptoms include hyperactive reflexes, faster breathing, increased stools, vomiting and fever.
The Hydrocodone Choice
The mother always has the choice to take the drug, or refuse it in favor of more traditional pregnancy pain relievers such as acetaminophen. The general rule during pregnancy is the fewer medications the better, so if you are not comfortable taking the hydrocodone for your pain needs, then you can be given an alternate. Discuss with your doctor any issues you have with the pain reliever to determine the best course of action for you.