As many as 50 percent of Americans may be deficient in vitamin D, reported a 2008 article published in the "Journal of the American College of Cardiology." In addition, 40 percent may not consume adequate iron. Most foods don't naturally contain a high concentration of both nutrients, but you can increase your intake with fortified products and with iron- and vitamin D-rich dishes. Talk to your doctor if you're concerned that you're not getting enough.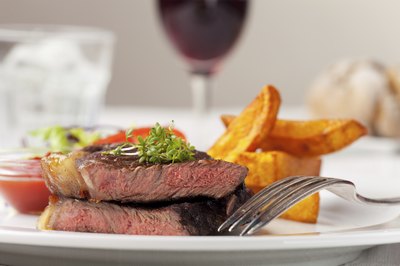 Choose Fortified Cereals
Grains are not a naturally good source of iron or vitamin D. However, ready-to-eat breakfast cereals fortified with both may contain 16 milligrams of iron and 60 IU of vitamin D in every 1-cup serving. This amount supplies twice the recommended daily allowance of iron for a man and 89 percent of a woman's requirement, as well as 10 percent of the 600-IU vitamin D recommendation for the average healthy adult. Consuming the cereal with 1 cup of nonfat, reduced-fat or whole milk increases the per-serving vitamin D content to up to 31 percent of an adult's daily needs. Eat the cereal with a food rich in vitamin C -- fresh fruit like strawberries, for instance -- to help your body absorb as much iron as possible.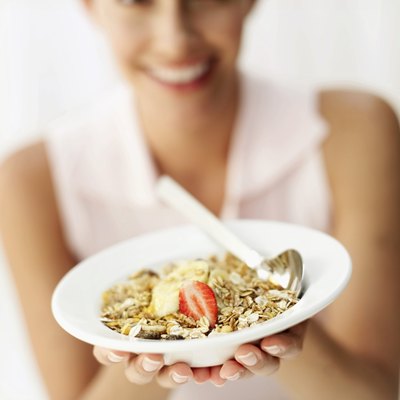 Eat Shellfish, Especially Oysters
A 3-ounce serving of cooked Eastern oysters is an excellent source of iron. Its nearly 8 milligrams of iron fulfills all of a man's recommended daily allowance and 44 percent of a woman's 18-milligram requirement. Oysters also contain vitamin D, but only a small amount -- 2 IU in every 3 ounces, or less than 1 percent of an adult's RDA. To increase the amount of vitamin D you obtain from a seafood dish containing oysters, try combining it in a soup, stew or paella with a vitamin D-rich fish such as sockeye salmon, which has 447 IU in every 3-ounce serving.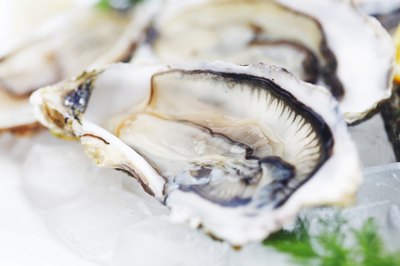 Have Lean Meats
Lean cuts of beef like top round steak, top sirloin roast and top loin petite roast provide iron and a small amount of vitamin D. Three ounces of top loin petite roast have approximately 2 milligrams of iron -- 28 percent of the amount a man needs daily and over 12 percent of a woman's requirement -- plus 4 IU of vitamin D. Some cuts of meat, including pork shoulder, contain more vitamin D per serving, but you should eat these sparingly -- they contain too much saturated fat and cholesterol per serving to be considered a healthy, lean choice.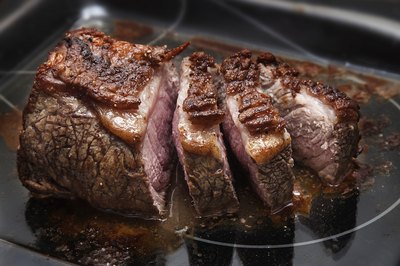 Try Chanterelle Mushrooms
The Chanterelle mushroom, a native North American mushroom with a mild fruit-like flavor, is a good natural source of vitamin D. A cup of the raw mushrooms supplies 114 IU, or 19 percent of the daily recommendation of the nutrient for adults. Each cup also contains approximately 2 milligrams of iron. Try pairing Chanterelles with cooked white beans and dark leafy greens such as spinach in a stew or soup for a meal that's high in both vitamin D and iron. Boost your iron absorption by including tomatoes or lean meat, seafood or poultry.