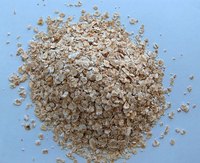 Tinnitus is a condition that is more than just an annoyance---it's a serious illness that causes intense head pain from sounds that are produced inside the ear. This illness can be treated with conventional medicine, but a proper diet, herbs and supplements can also be a beneficial course of treatment for tinnitus sufferers, says Dr. Alan Gaby, co-author of "The Natural Pharmacy."
Definition
According to Gaby, tinnitus is best defined as a noise that rings through the ears. It may be a buzz, hiss, whistle or just a hum. In rare cases, tinnitus can actually be caused by blood flowing through an enlarged vein in the head. This is a serious problem that must be treated immediately, but all forms of tinnitus can cause hearing loss over time.
Diet
Dietary changes may help those who suffer from tinnitus. Tinnitus is a condition that usually occurs in conjunction with other medical problems, such as Meniere's disease, vertigo, high cholesterol or high triglycerides. According to Gaby, replacing refined carbohydrates with foods high in fiber, as well as eating more complex carbohydrates, can lead to an improvement in tinnitus, especially for people suffering from Meniere's disease, an inner ear abnormality that can also cause severe pain and dizziness.
Foods high in fiber include peas, legumes, black beans, lentils, almonds, sunflower seeds, and pecans. Vegetables high in fiber are artichokes, Brussels sprouts, broccoli, turnip greens, and corn. High fiber fruits include raspberries, pears, apples and figs. Oatmeal, bran and barely are also good sources of fiber.
Herbs
There are some herbs that may be beneficial for people with tinnitus. Ginkgo biloba extract, which is readily available at most drug and health food stores, has been used to treat tinnitus, with a suggested dosage of 120 mg per day. Periwinkle, according to Gaby, has been shown in preliminary studies to reduce the pain of tinnitus for people who have poor blood flow. However, periwinkle may be hard to find in the United States, so a complementary medical doctor would be the best person to ask about where to purchase it.
Supplements
Zinc, melatonin, and vitamin B12 have some effect in the treatment of tinnitus. Zinc can be useful when taken at a rate of 90 to 150 mg per day, but zinc intake should be monitored by a doctor. Zinc is also most beneficial in treating tinnitus in people who are zinc-deficient.
Melatonin, which is taken at night in a 3 mg doses, provides a significant increase in sleep and sleep quality for tinnitus sufferers. Vitamin B12 is a good supplement for people who are consistently exposed to loud noises, Gaby says, and intramuscular injections actually decrease the severity of tinnitus in many patients. Note, however, that vitamin B12 injections are given only by prescription.
Holistic Help
According to a 1983 study published in the American Journal of Chinese Medicine, acupuncture has been shown to provide relief in patients with Meniere's disease. Researchers concluded, however, that acupuncture is an ineffective long-term option for treating Meniere's disease. Gaby has also concluded that acupuncture appears to provide immediate relief of tinnitus symptoms, but not long-lasting relief.