For decades, the nature versus nurture debate has dominated discussions about how personality and behaviors are formed. Aggression is a behavioral issue of importance to criminologists, educators and parents. In order to change aggressive behavior, you have to know the source of the behavior. That is where theories of aggression enter the picture. Unlike many other theories, the social learning theory of aggression postulates that aggression is a learned behavior rather than a genetically based tendency. If this theory is correct, it holds the key to changing aggressive behavior.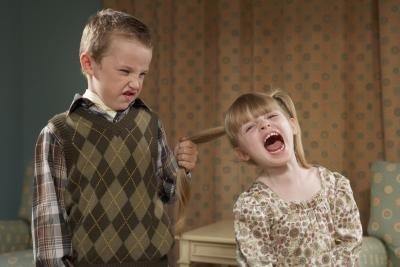 (Darrin Klimek/Digital Vision/Getty Images)
The social learning theory of aggression assumes that people learn from each other's behavior. On the surface, this certainly appears to be true. Every day, we see people operating using the same social mores. Shaking hands, greetings and clothing styles all demonstrate that we are capable of modeling our behavior based on that of other people.
According to the social learning theory of aggression, people learn aggressive behaviors from watching other people model them. It should be noted that although individuals might learn aggressive behavior, they do not necessarily engage in it (see Reference 2).
This theory states that people choose to continue aggressive behavior because they are rewarded when they do so and that punishment of aggressive behavior, as well as the modeling of appropriate behavior, can reduce it.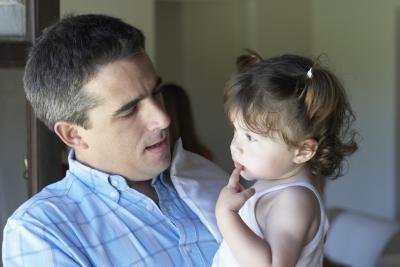 Jack Hollingsworth/Digital Vision/Getty Images
Modeling is a crucial part of the social learning theory of aggression. Many of us have met individuals who have been raised in environments where there was a great deal of aggression being modeled. Most of these people have made a tremendous effort to overcome their upbringing, but some have succumbed to it, often finding themselves on the wrong side of the law or having difficulty in relationships.
When working with individuals who have problems with aggression, it is crucial to model how to handle situations without aggression. This is one reason why role playing in group therapy can be very effective.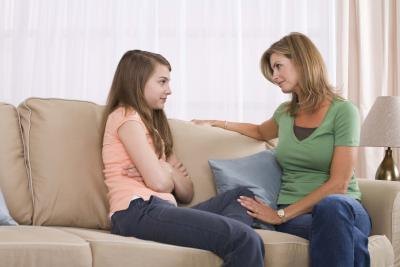 Jupiterimages/Stockbyte/Getty Images
Albert Bandura is well known for an experiment he conducted called the Bobo doll experiment. This experiment involved having a group of children watch a video of a person repeatedly kicking and hitting a clown doll. He found that afterward, the children imitated the aggressive behavior demonstrated by the model. Some children continued to exhibit the behavior they had seen modeled on the video up to eight months later.
"Most of the images of reality on which we base our actions are really based on vicarious experience," Bandura said. The Bobo the Clown experiment is a perfect example of this idea.
If we are to lend credence to the social learning theory of aggression, we have to admit that culture affects the learning and expression of aggressive behavior.
Violent video games, movies and television shows in many ways replicate Bandura's Bobo doll experiment. According to the social learning theory of aggression, children and adults who consume violent media content are learning aggressive behavior. A compilation of studies analyzed by Brad J. Bushman and Craig A. Anderson indicates that this is the case (see Reference 3).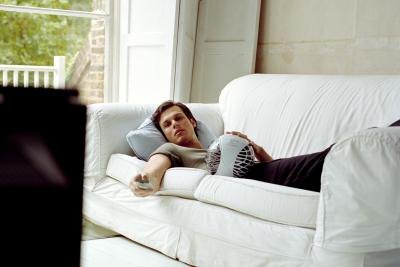 Allan Danahar/Digital Vision/Getty Images
To change aggressive behavior and prevent recidivism, proponents of the social learning theory of aggression must structure therapy around the precepts of the theory.
Therapists need to ensure that positive peer models are available to demonstrate socially acceptable behavior through role play or mentor programs. Discussions about the rewards and consequences of specific behaviors must take place.
Therapists should also work to help their clients develop a sense of self-efficacy, that is, the belief that the individual can work to change his behavior and meet his goals.
Finally, therapists and other mental health professionals should model appropriate behavior themselves.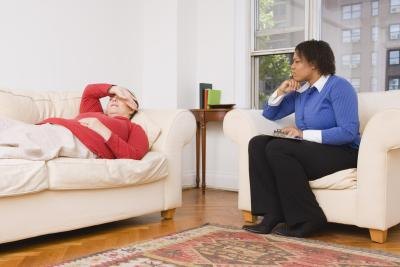 Creatas Images/Creatas/Getty Images
"American Psychologist;" Media Violence and the American Public; Brad J. Bushman and Craig A. Anderson; June/July 2001
Promoted By Zergnet