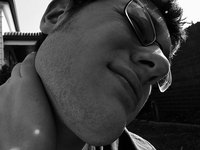 Self-treatments like pressure point therapy can help ease pain in your neck and other parts of your body. To seek relief, there are a few different things you can try.
Warning
As with any treatment, it is best to seek advice from a health professional before you begin anything new. Pressure point therapy can put some people at risk, so be sure to get help from a doctor, chiropractor, acupuncturist or other health professional. They may also suggest other therapies to go along with what do at home, like massage, acupuncture, or spinal adjustments.
Direct Pressure
Some acupressure techniques could help ease your neck pain. Acupressure is like acupuncture, but without needles. Acupressure involves placing pressure on certain points on the body to ease pain and other symptoms.
One treatment involves taking two tennis balls and placing them at the base of the skull, on either side of the spine. Lie down with the tennis balls under you, and let the weight of your head press on the acupressure points there.
Something similar can be done with your hand. For this method, locate the pressure point by running your finger along the base of your skull. When you feel a depression, you've found the spot. With your hands on top of your head, use your thumb to press up and toward your eyes. Count to three, then release. Do this ten times for each side.
Away from the Neck
Acupressure also involves placing pressure on other parts of the body to address certain problems. To ease pain in the neck, try placing pressure just below the big knuckle of your hand, between the pointer and middle fingers. For pain in the right side, apply pressure on the left hand, and vice versa.
Reflexology
Reflexology can also be helpful for neck pain. Like acupressure, reflexology is based on the belief that massaging certain pressure points can relieve symptoms elsewhere on the body. But reflexology is generally limited to massaging the hands and feet.
There are several points you can massage to try to relieve neck pain. The inside edge of the foot, and the lowest points on the toes--on the top and bottom of the feet--are both thought to ease neck pain. In the hand, you can try massaging the inside of your thumb on the back of the hand, or the areas between the fingers, also on the back of the hand.
Other Factors
Neck pain can be the result of many different factors. One important one is posture. If you sit for long periods of time, take notice of the way you sit. If you find yourself slouching at your desk, take steps to improve your posture. Chiropractors say poor posture is one of the main causes of neck pain, so improving your posture may also mean less need for pressure point therapy.