Since the invention of the automobile, drivers have needed to illuminate the road ahead of the vehicle. Headlights have been standard equipment on cars and trucks for over a century, and prove their necessity every night and in extreme weather conditions. Over the course of their existence, there have been numerous headlight designs.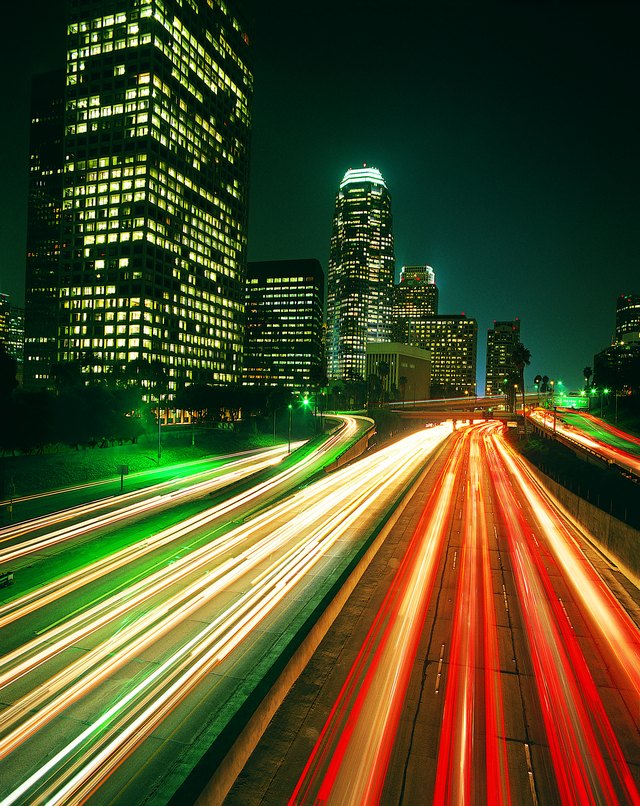 (Digital Vision./Digital Vision/Getty Images)
Incandescent light bulbs have grown to be a traditional and common type used by most American automakers for the headlights on their vehicles. This is a comparatively primitive method of illumination given the other technologies used on cars and trucks today; incandescents have been in use for over a century. This type of bulb works like the one in the average house lamp, although much more powerful. The filament used in these bulbs evaporates over time and burns out.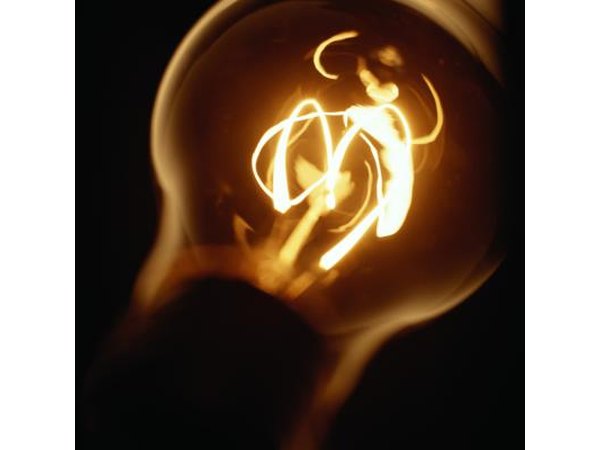 Digital Vision/Photodisc/Getty Images
A newer technology of headlight illumination is the halogen bulb. These bulbs are similar to traditional incandescent bulbs in that they both require a tungsten filament. There are two differences, though, between incandescent and halogen: the halogen bulb uses a thinner filament that offers a brighter white light, and the bulb is filled with halogen gas that extends the life of the filament.
Jupiterimages/Photos.com/Getty Images
Xenon bulbs have been growing in popularity over the years because of their ability to produce a much brighter light than any bulb offered before. The most sought-after is the High Intensity Discharge (HID) bulb. This bulb does not use a filament; it instead uses two electrodes in a xenon gas-sealed bulb. These bulbs are able to generate almost three times the illumination of the halogen bulb, and can last ten times longer. This bulb type is costly and is mostly used on luxury vehicles.
Driving lights are standard and mandatory on all vehicles made today. These are always mounted on the front end of the vehicle and usually have both high and low beams for different driving environments. The visible range of illumination is usually about 1,000 feet over a 20- to 30-degree horizontal spread. Some automakers offer what is called a projection headlight. This refers to a convex lens mounted in front of the bulb; the purpose of this lens is to very equally distribute the light output.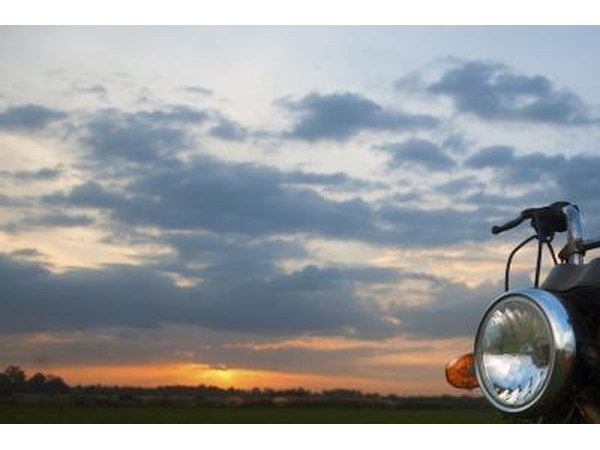 mhsphoto/iStock/Getty Images
Pencil beam lights are typically an off-road aftermarket option. These lights are long-range for up to 2,000 feet and have a narrow horizontal spread. In some states, these lights are not legal for street use; their brightness value and mounting location can often blind other drivers on the road.
Fog lights are typically offered as an extra feature on most cars and trucks, or can be an aftermarket add-on. These lights are designed to be aimed low at the road to maximize visibility in fog, rain, or snow.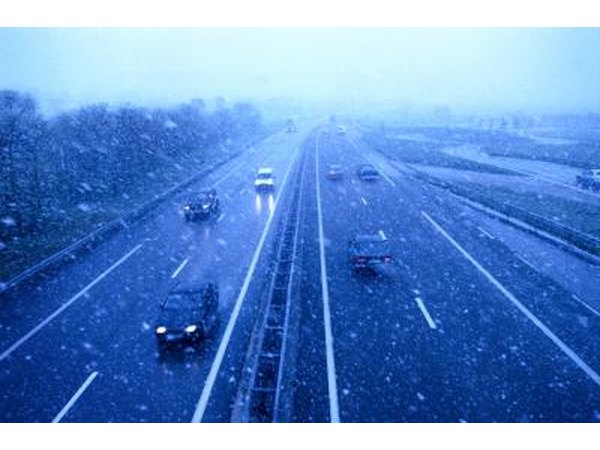 Stockbyte/Stockbyte/Getty Images
Promoted By Zergnet