Good estrogen foods can provide a variety of beneficial effects when incorporated into a healthy diet. Estrogen is a hormone produced by both sexes, and in women is responsible for the development of female sexual characteristics and the reproductive system. Foods said to be high in estrogen do not contain the same natural estrogen found in the human body, but phytoestrogens or estrogen-like compounds. Once ingested, these phytoestrogens can help create natural estrogen, which in turn can help balance the body's hormonal system.
Phytoestrogens
The active ingredient in most good estrogen foods is phytoestrogens. Phytoestrogens are chemical compounds found in plants, and exist in three basic forms: isoflavones, lignans, and coumestans. Isoflavones are mainly found in beans and legumes, while lignans often occur in cereals, fruits, and vegetables. Coumestans are predominantly found in fodder crops and germinating beans. While phytoestrogens are much weaker than natural estrogen, they can cause blood circulation at a much higher rate.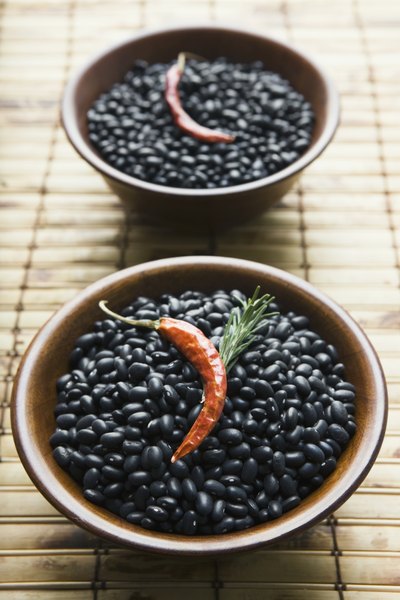 Why Estrogen Foods?
According to Ronald E. Hester and Roy M. Harrison, authors of "Endocrine Disrupting Chemicals," there is strong evidence that both short- and long-term diets involving phytoestrogens can have a positive affect on health. Post-menopausal women often consume good estrogen foods to supplement or sometimes even replace hormone replacement therapy, which can have nasty side effects. These foods have been known to help ease unwanted menopausal symptoms including hot flashes and sleeplessness. According to Hester and Harrison, foods high in phytoestrogens can also help protect hormonal diseases like breast, prostate, colon, and endometrial cancers as well as conditions like osteoporosis and cardiovascular disease.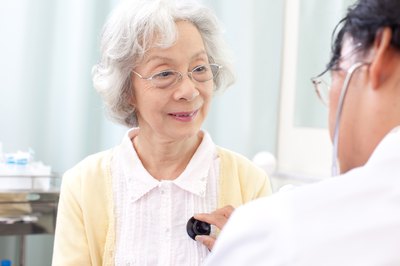 Good Estrogen Foods
The phytoestrogen levels of food depend not only the genetic make-up of the plants they are made from, but also the agricultural and environmental conditions in which the plants were grown, how the plants were stored, and the amount of processing they went through. Foods rich in phytoestrogens include soy, flax seed, millet, barely, rye, lentils, kidney and lima beans, clover, fennel and chickpeas. Other foods that contain phytoestrogens are apples, alfalfa, beets, celery, parsley, broccoli, cauliflower, cucumbers, carrots, mushrooms, sprouts, squash, sunflower and pumpkin seeds, cherries, olives, plums, pears, tomatoes and oats.
Soy
Soy is one of the best sources of phytoestrogens, and is easy to incorporate into a diet as it comes in many forms (soy milk, yogurt, beans, noodles, etc.). According to the Center for Science in the Public Interest, a regular three-ounce serving of tofu can contain up to 23 milligrams of isoflavones, one of three types of phytoestrogens.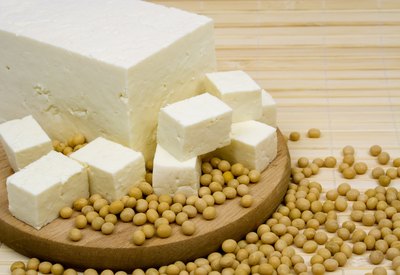 Flax Seed
Flax seed is another excellent source of phytoestrogen, but is also generally good for overall health. It has been known to reduce the risk of heart disease and lower cholesterol levels. According to womens-menopause-health.com, menopausal women should take two tablespoons of flaxseed daily to improve health and to help alleviate unwanted menopausal symptoms.