Chronic constipation is a very common problem among people of industrialized countries. The fast-food diets and high-stress lifestyles lend themselves to an array of digestive problems, including constipation, irritable bowel syndrome (IBS) and obesity. Constipation is defined as less than one bowel movement per day. Anything less frequent than one bowel movement in three days should be treated. The juices below are effective in addressing the different causes of chronic constipation. They may be juiced by hand or with an electric juicer.
Prune Juice
Many who suffer from chronic constipation simply lack adequate dietary fiber. Prune juice is an old standard that treats constipation by providing extra bulk in the intestinal tract. It also has a mild laxative effect. Many have a difficult time getting past the strong taste of all-natural prune juice. If this is the case, try mixing it with other fruit juices, such as apple juice or cranberry juice, or adding a little water. Prune juice should be consumed daily, preferably one large glass in the morning upon waking; and can be used long term without harmful side effects.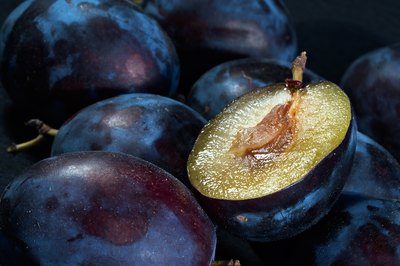 Fresh Pineapple Juice Cocktail
For those who already have enough fiber in their diets but still experience constipation, the problem may very well be lack of digestive enzymes. Fresh pineapple is loaded with a powerful digestive enzyme called bromelain. Bromelain helps to break down proteins in the digestive tract. This is especially helpful to meat eaters who tend to be irregular. For a surprisingly tasty blend, try juicing five to six pineapple slices with one to two stalks of fresh celery. The combination has a wonderful effect on digestion.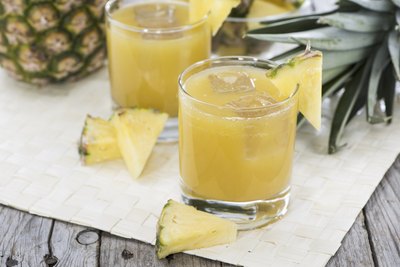 Green Apple and Carrot Medley
Green apples and carrots are both high in fiber. But the enzymes in apples help to stimulate bile production and encourage elimination. Green apples and carrots make an excellent combination when juiced together. Try juicing two medium green apples along with three or four fresh carrots. The natural sugars from the carrots and apples provide ample sweetness to the juice, so no additional sugar is necessary.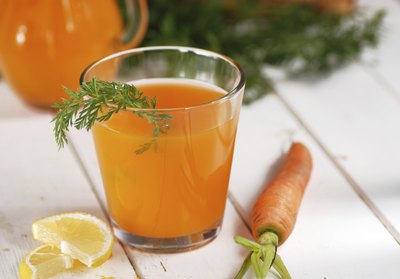 Lemon and Ginger-Ade
Fresh lemon juice helps eliminate excess mucous in the digestive tract and has an overall cleansing effect. Ginger root also helps stimulate the production of digestive enzymes and can ease gas and cramping associated with constipation. Lemon slices can be added to water at meal times to encourage digestion, or, try the following homemade cleansing lemonade: three or four fresh lemons, rolled and squeezed, two or three thin slices of fresh ginger root, combined with two cups purified water and one or two tablespoons of honey (to taste).
There is no Magic Bullet
It is difficult to pinpoint one single cause for chronic constipation. It is usually caused by a number of factors, including inadequate dietary fiber, lack of digestive enzymes, low daily water intake, and even stress. Because it is primarily a diet-and-lifestyle problem, most cases of chronic constipation can be treated naturally with simple dietary changes. Experiment with the juices listed above. Try mixing different fruits and vegetables to find the blend that works for you. In addition to drinking these cleansing juices daily, make sure there is adequate fiber and water in the diet. Eat four or five servings of fresh vegetables and three or four servings of fresh fruits each day.