You may have seen an older couple and thought they looked just alike. This raises the questions of whether we are attracted to mates who looks like we do from the beginning, or if being married to someone for many years somehow causes the couple's features to age in a similar way. Recent scientific studies may have uncovered the mystery behind the look-alike couples.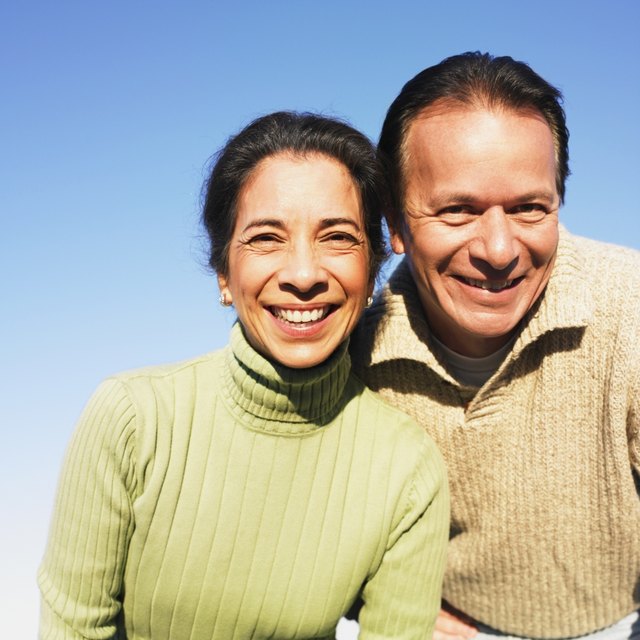 (Dave & Les Jacobs/Blend Images/Getty Images)
Robert Zajonc, a psychologist at the University of Michigan, along with three graduate students, conducted a study to see if people could identify married couples solely from photographs of faces. Participants viewed two sets of photographs: pictures of males and females at the beginning of their relationships and a set after the individuals had been married for at least 25 years, and were between the ages of 50 and 60 years old. The participants were asked to match the men to the women who looked most like them. Participants matched older couples together more often than younger couples.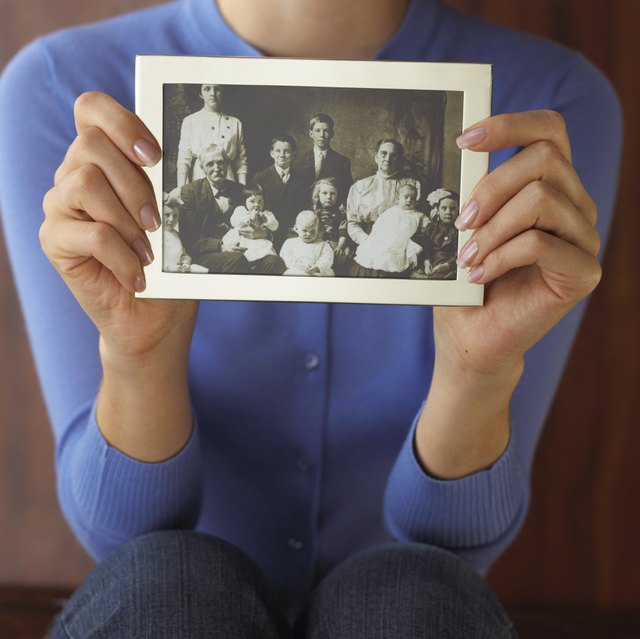 Brand X Pictures/Stockbyte/Getty Images
Zajonc concluded that empathy is the most likely factor leading couples to look more alike the longer they are together. According to Zajonc, husbands and wives mimic their spouse's facial expressions. For example, when a husband smiles a certain way, so might his wife. When a wife frowns in sadness, the husband might unconsciously mimic the expression. Facial expressions represent emotions, thus husband and wives are not just mimicking expressions, but are empathizing the feelings behind them.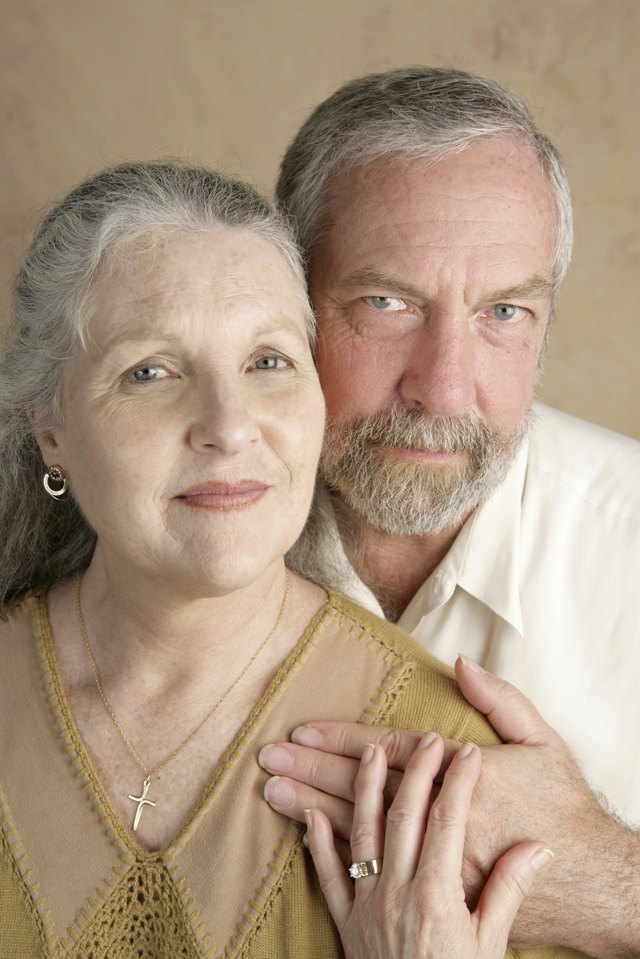 Lisa F. Young/iStock/Getty Images
Diet may also be a factor contributing to facial similarities, but Zajonc gives this theory less credence. The longer a couple is together, the more likely they are to have the same foods in their diet, thus receiving the same vitamins and minerals. Likewise, older couples also might avoid the same foods and certain nutrients might be absent from both spouses' diets. When the older couples' photographs were evaluated for facial fat, a correlation was not found.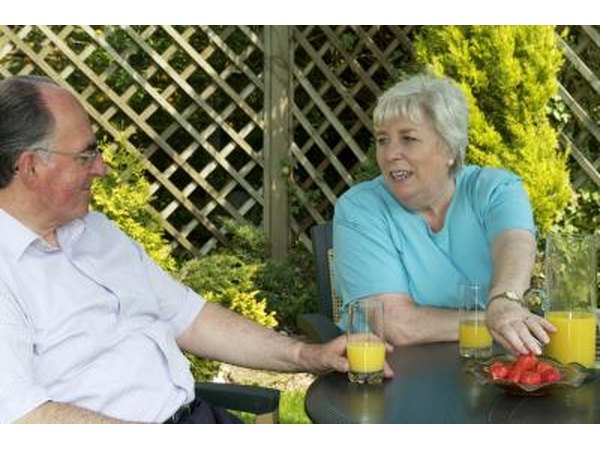 Anthony Boulton/iStock/Getty Images
Zajonc considered if environmental factors such as sunshine and air quality could affect the couples' skin in similar ways. However, all of the couples examined in Zajonc's study were from similar geographies in either Michigan or Wisconsin, so environment was not considered to play a role in the facial similarities. Zajonc also considered the theory of predisposition: whether individuals are predisposed to choose a mate who will grow to look like them. For example, depressed individuals being drawn to one another, causing them to look like a depressed couple. Zajonc concluded that predisposition might be a factor, but did not give it much significance.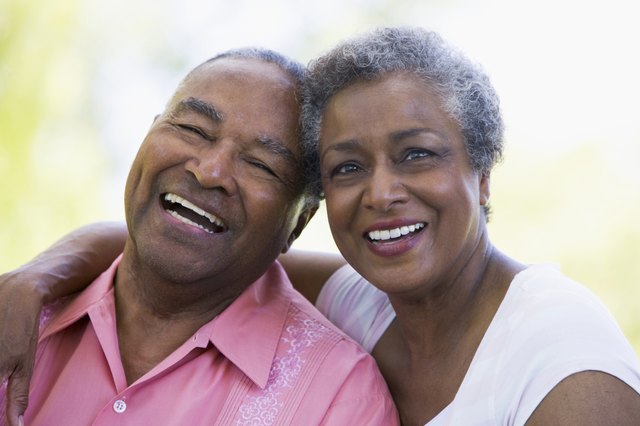 Catherine Yeulet/iStock/Getty Images
A common adage is women marry men who remind them of their fathers. Scientific research backs up this old belief with a study by Lynda Boothroyd of the University of Durham. The study found that women who had a positive relationship with their father ("daddy's girls") were more likely to identify photographs of men who shared facial similarities with their fathers as "attractive." Considering daughters get half of their DNA from their fathers, a link can be made that by women choosing men who resemble their fathers, women are also choosing men who resemble themselves.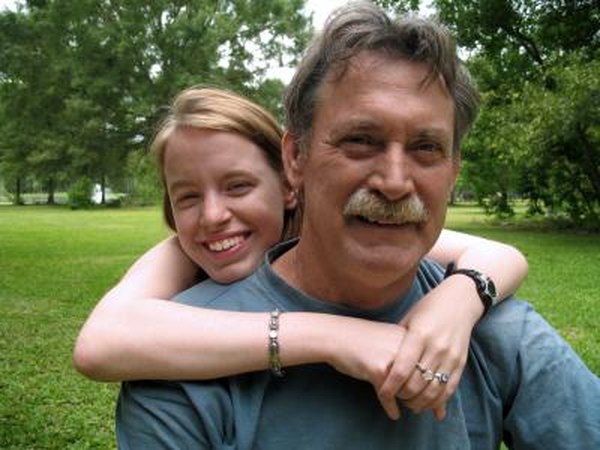 Pattie Steib/iStock/Getty Images
Promoted By Zergnet