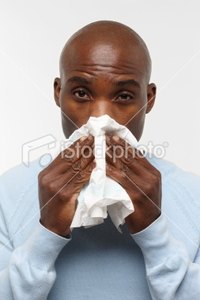 Infections that occur in the ears, nose and throat include sinusitis, otitis media, tonsillitis, infectious mononucleosis, or mono, and streptococcal infections, otherwise know as strep throat. Otitis media, or an ear infection, and tonsillitis occur most often in children, while sinus infections affect about 10 to 15 million people each year.
Otitis Media
Otitis media is the medical term for ear infections, which are most common in babies and young children. Symptoms include clogged ears due to fluid and mucus buildup, which can impair hearing.
Signs that individuals may have an ear infection include ear drainage, balance and sleeping difficulties, hearing problems and tugging of the ears. Babies with ear infections may cry more frequently.
In some cases, individuals may need only a pain reliever and the ear infection goes away on its own. However, health-care providers recommend antibiotics for severe infections and in the treatment of infants. Children who get frequent ear infections may need surgery to place tubes inside their ears to alleviate pressure and increase hearing.
Sinusitis
Sinus infections, otherwise known as sinusitis, can be caused by a bacterial, viral or fungal infection. In the majority of cases, sinusitis occurs along with inflammation of the nasal passages. Common symptoms of sinusitis are pain, tenderness, nasal congestion and headache. There are two types of sinus infections: acute, which goes away within one month, and chronic, which is characterized by persistent and recurrent infections lasting longer than three months.
Sinusitis treatments include corticosteroid or saline nasal sprays, decongestants and non-steroidal anti-inflammatory pain relievers. Warm compressions, steaming, drinking lots of fluids and sleeping with your head elevated can also help alleviate the pressure and pain associated with sinusitis.
Tonsillitis
Tonsillitis is a common condition among children. It is caused by a viral or bacterial infection, causing the tonsils to become swollen and painful. Other symptoms may include white patches on the tonsils, sore throat, difficulty swallowing, headaches, fever and chills, and loss of voice. Children may also experience stomach aches.
Most of the time, tonsillitis is caused by a virus. In such cases, an antibiotic will not help. However, an over-the-counter sore throat medicine will alleviate the pain and inflammation. It may take one to two weeks to recover.
When tonsillitis is caused by a bacterial infection, antibiotics are needed. If treatment does not improve the condition, a tonsillectomy to remove the tonsils may be recommended by the health-care provider.
Drinking warm liquids such as tea or soups and gargling with warm salt water can also help alleviate symptoms of tonsillitis.
Infectious Mononucleosis
Infectious mononucleosis, or mono, is caused by a virus and can be transmitted through kissing or sharing glasses and eating utensils with someone with mono. Common symptoms include weakness, fatigue, sore throat, fever, swollen tonsils and lymph nodes, skin rash, loss of appetite, night sweats and a swollen spleen.
Unfortunately, because mono is caused by a virus, antibiotics will not treat it. Recovery involves 10 to 12 hours of bed rest daily, lots of fluids to keep hydrated, gargling with warm salt water and taking over-the-counter pain relievers and sore throat medicines. Health-care providers also recommend that patients avoid any activities that could cause the spleen to rupture.
Streptococcal Infection
Streptococcal infections, or strep throat, is less prevalent than mono and is caused by a bacterial infection. In some cases, an individual with mono can also suffer from strep throat. Strep throat may trigger a tonsil or sinus infection.
Symptoms of strep include sore throat, fever, headache, stomach ache and rash. Penicillin is the most common treatment. If left untreated, strep throat can cause rheumatic fever and inflammation of the kidneys.