If you have been charged with a crime, it is important that you comply with the arresting police officers commands. Failure to do so--even when you reasonably believe the arrest is unlawful--may result in additional penalties other than the crime for which you are being arrested. Many states create a special crime for resisting such arrests and have specific penalties attached to these crimes.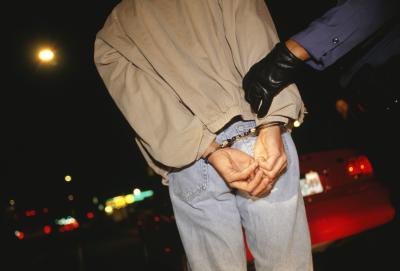 (Doug Menuez/Photodisc/Getty Images)
There are two types of resisting arrest convictions in California and thus there are two different types of penalties for each conviction. A person can be convicted of either misdemeanor resisting arrest or felony resisting arrest. The misdemeanor offense can be punished for up to one year in jail and suffer a fine of up to $1,000. The felony offense can be punished for up to three years in prison. Prison is not the same thing as jail. A jail is typically less heavily guarded than prison and is designed to house inmates who have been charged with a less serious offense. There is also the potential for more freedom of movement and greater privileges in a jail.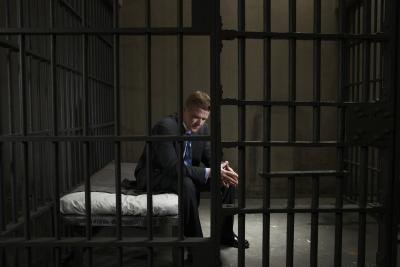 Darrin Klimek/Digital Vision/Getty Images
In Florida there are two types of resisting arrest offenses and thus two types of penalties. A resisting arrest without violence conviction is a class A misdemeanor that can be punished for up to a year in a "county correctional facility." A resisting arrest with violence charge is a third degree felony that can be punished for up to five years in prison.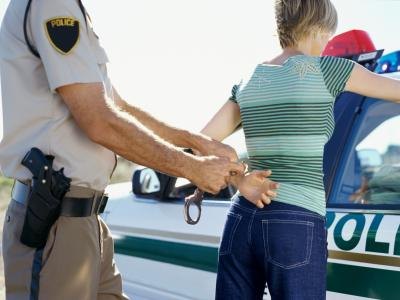 Stockbyte/Stockbyte/Getty Images
In Texas there are three punishments for resisting arrest. They are a maximum of one year in jail, a maximum $4,000 fine, and a maximum three years of "community supervision."
In New York there are potentially four types of punishments for resisting arrest. A person convicted of resisting arrest in New York may be placed in jail for up to one year. They also may be given probation, fines, or community service.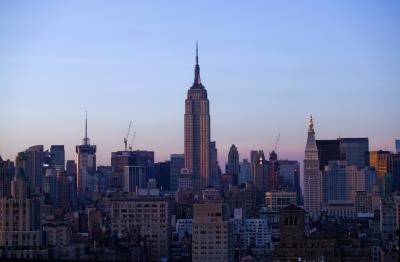 Creatas Images/Creatas/Getty Images
The penalties for resisting arrest in Georgia are sometimes similar to those of other states. Like in other states, the penalties may include jail time, fines, community service or imprisonment. However, Georgia may differ from other states in that it may impose the punishment of restitution upon the convicted individual. When this occurs, the victim is sometimes entitled to a money judgment for the harm suffered from the arrest.
Photodisc/Photodisc/Getty Images
Promoted By Zergnet