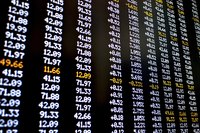 When you own common stock in a company, that's an asset for you because you own a fraction of anything the company owns -- no matter how small that fraction might be. Similarly, when a company owns common stock in another company, it also shows up as an asset on its balance sheet. However the common stock of the company itself is classified as stockholder's equity on the balance sheet.
Blaance Sheet Categories
A company's balance sheet is a picture of its financial circumstances at any moment in time, showing how much the company has in assets and how much the company owes in liabilities. Owner's equity -- the book value of the company's shares -- equals the company's assets minus the company's liabilities. For example, if a company has $1 million in assets and $600,000 in debt, the owner's equity is $400,000.